Want to add some flair to your website's navigation? Check out our top 20 free HTML and CSS dropdown menus that you can use in 2023.
Below is a link to each demo and code piece. Whether you want to start with your own design or you are looking for a fully finished CSS dropdown menus, you have it all.
Also, you can check the Best CSS Login / Registration Forms.
So, let's get stared with the best list.
1. Main Menu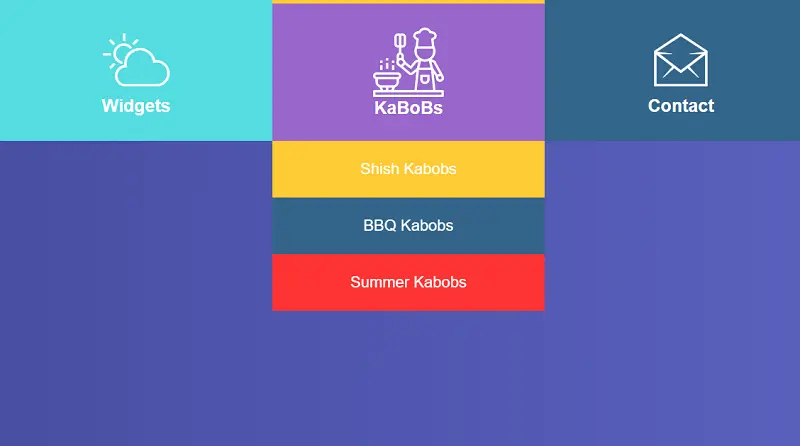 Main Menu
Made By: Mohamed Ayman
2. Dropdown Menus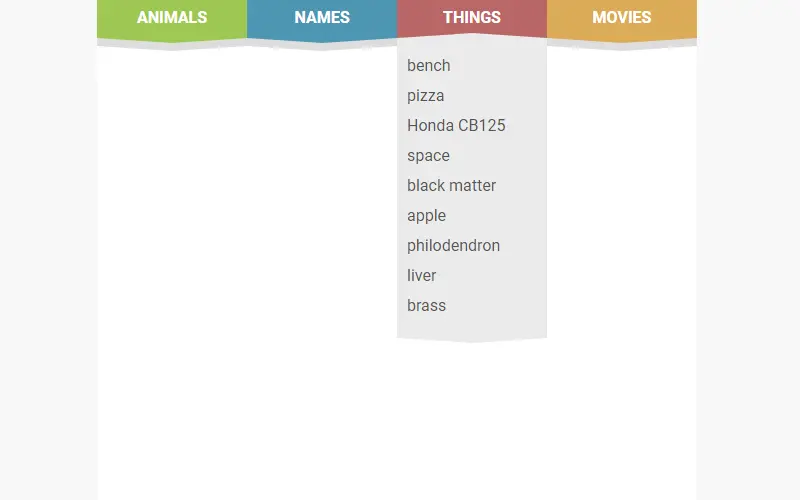 Dropdown Menus
Made By: Kevin
3. Dropdown Dark/Light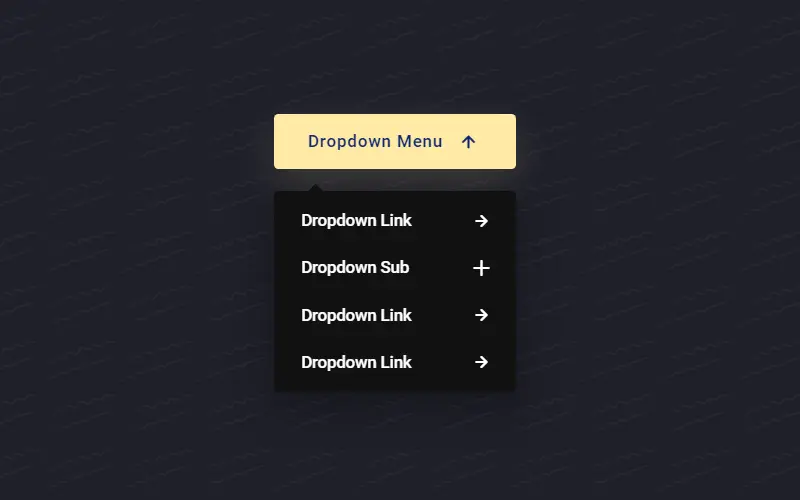 Dropdown Dark/Light
Made By: Ivan Grozdic
4. Molten Menu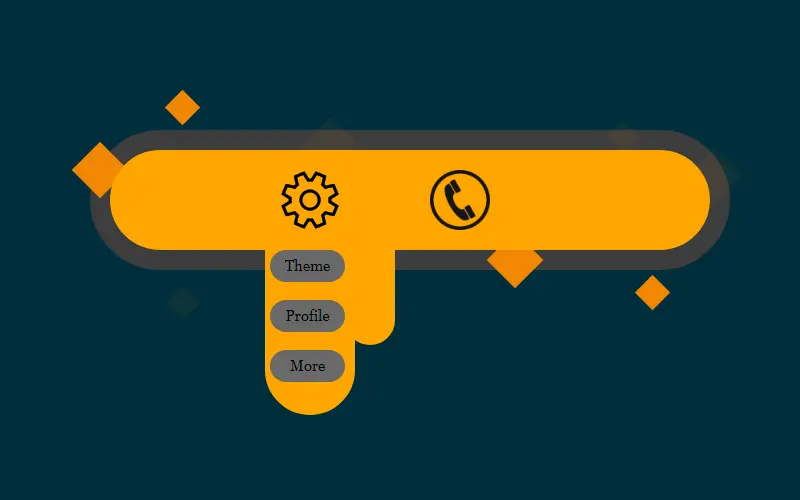 Molten Menu
Made By: Zealand
5. Horizontal Dropdown Menu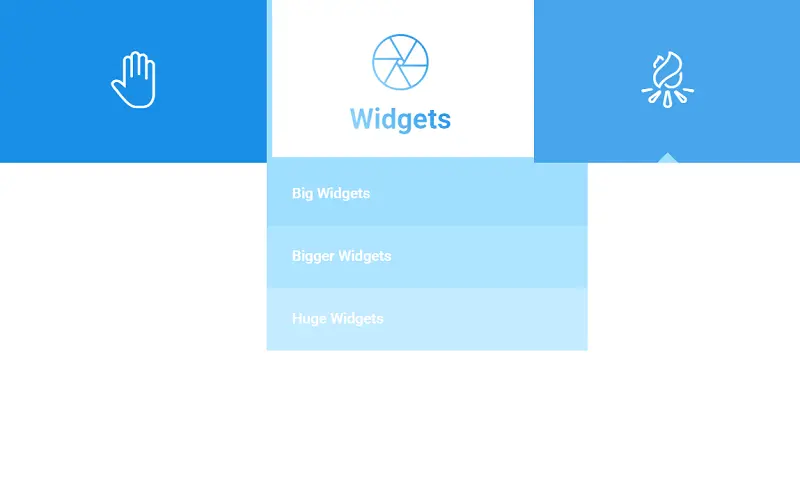 Horizontal Dropdown Menu
Made By: Ahmad Nasr
6. CSS Dropdown Menu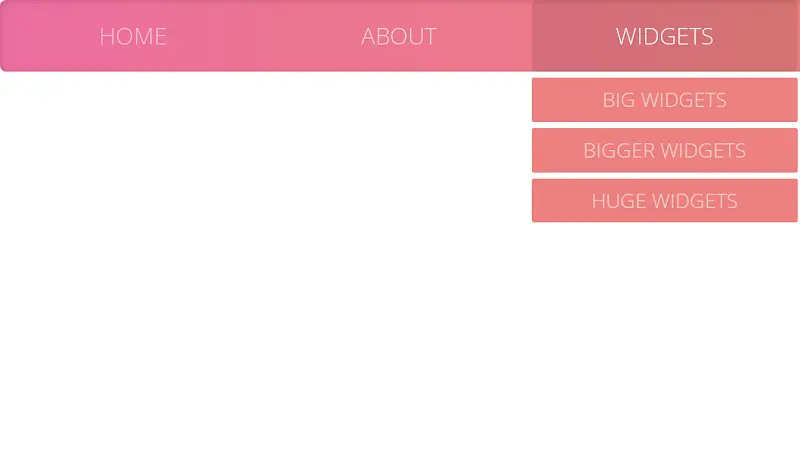 CSS Dropdown Menu
Made By: Vincent Durand
7. Navigation With Sub-Navigation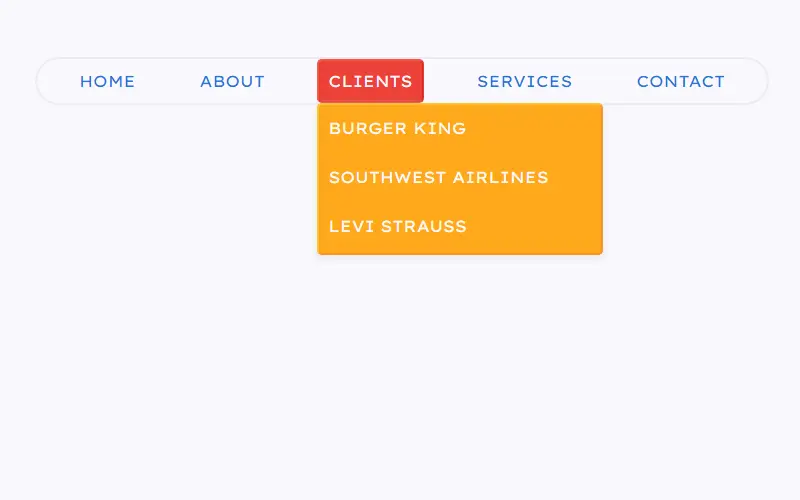 Navigation With Sub-Navigation
Made By: Cassidy
8. Pure CSS Dropdown Menu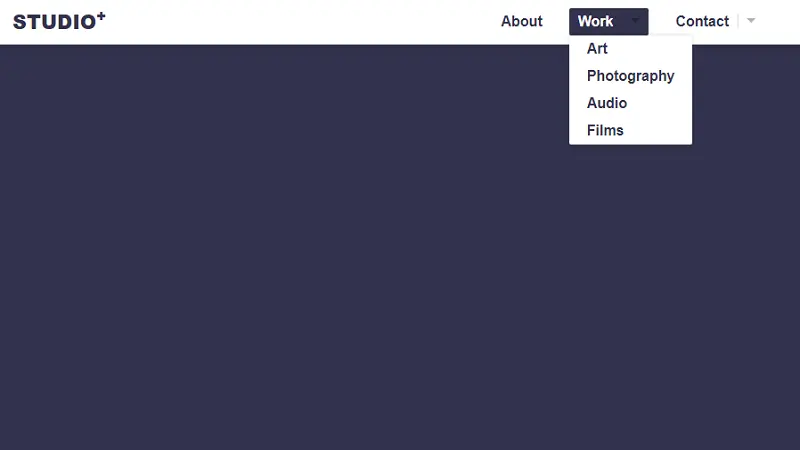 Pure CSS Dropdown Menu
Made By: Sathish kumar
9. Gradient Menu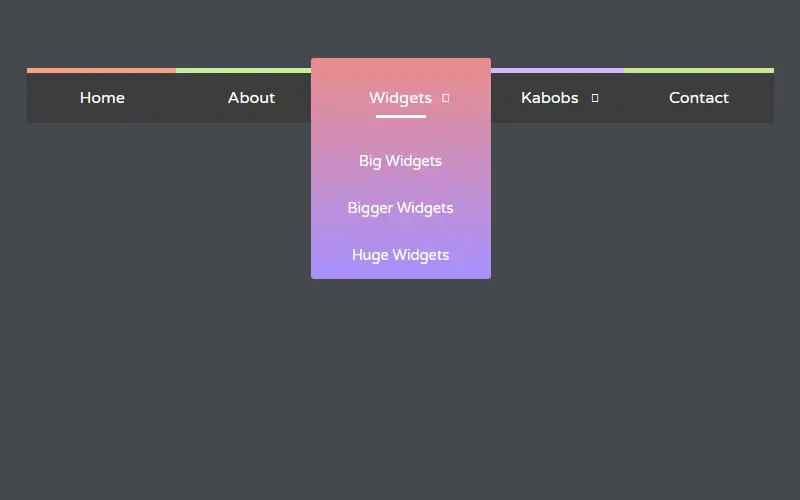 Gradient Menu
Made By: Halida Astatin
10. Responsive Navigation Menu Pure CSS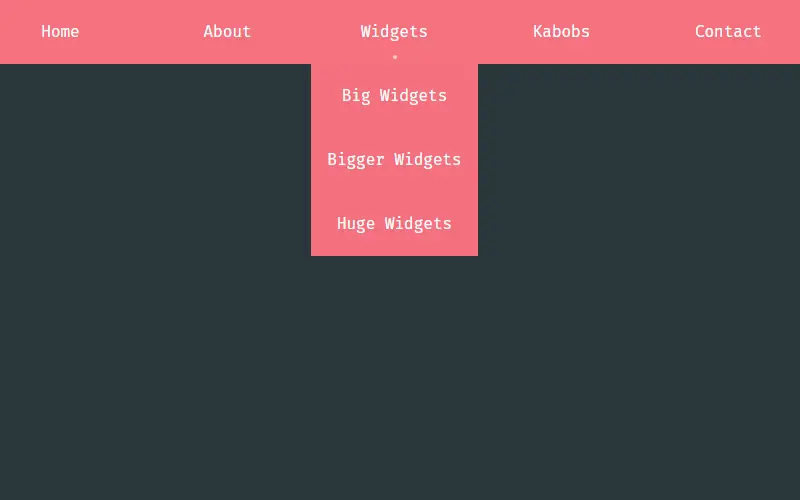 Responsive Navigation Menu Pure CSS
Made By: Jenning
11. Simple Pure CSS Dropdown Menu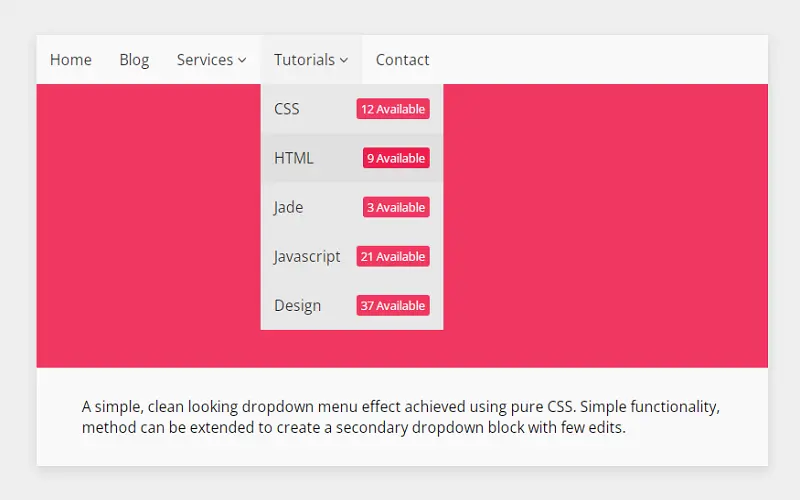 Simple Pure CSS Dropdown Menu
Made By: Connor Brassington
12. Cool Dropdown Menu Effects Pure CSS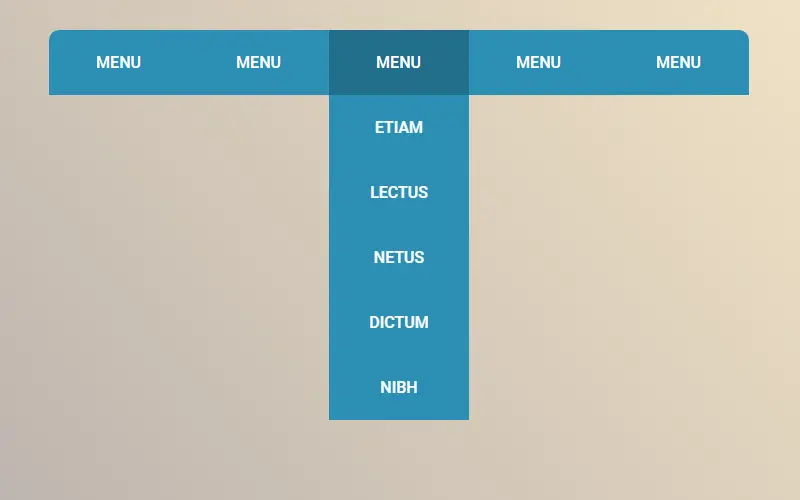 Cool Dropdown Menu Effects Pure CSS
Made By: Ruslan Pivovarov
13. Zigzag Dropdown Menu Concept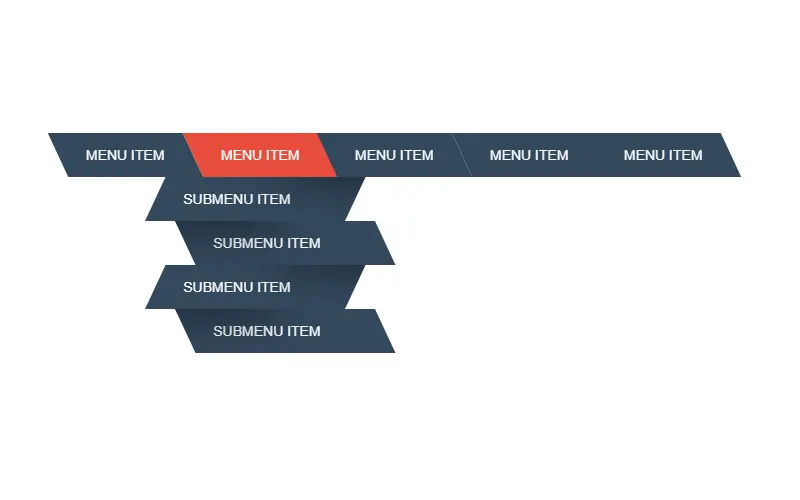 Zigzag Dropdown Menu Concept
Made By: Catalin Rosu
14. Simple, CSS Only, Responsive Menu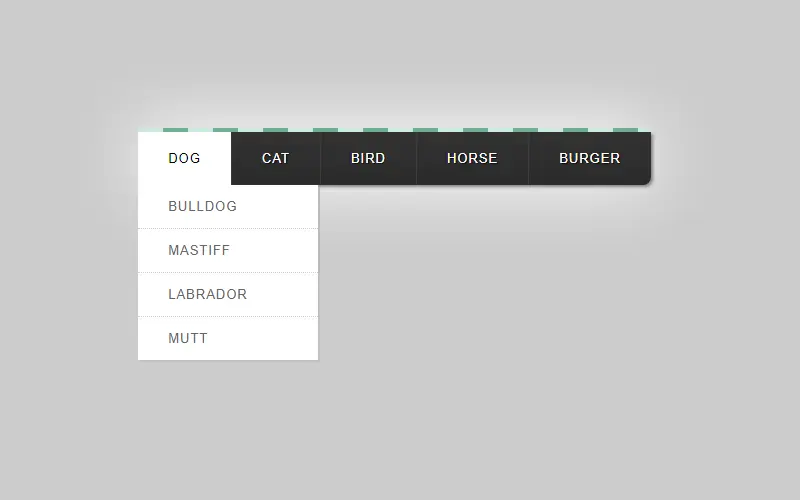 Simple, CSS Only, Responsive Menu
Made By: John Urbank
15. HTML & CSS Dropdown Menu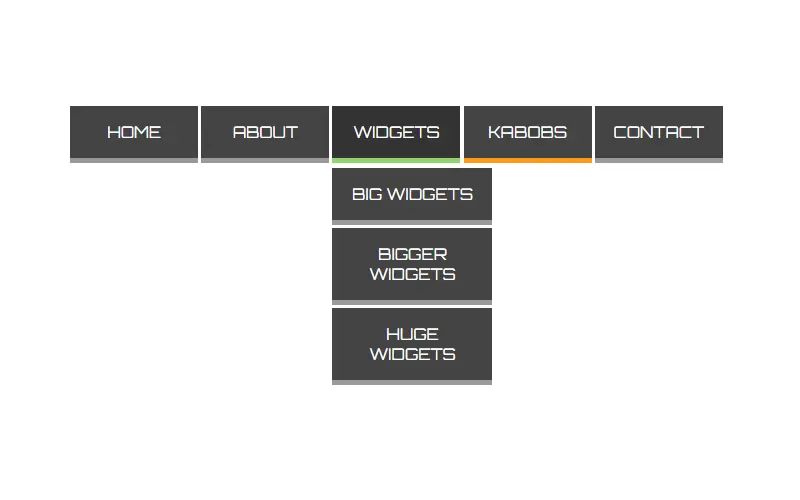 HTML & CSS Dropdown Menu
Made By: Marco Besagni
16. Simple Pure CSS Dropdown Menu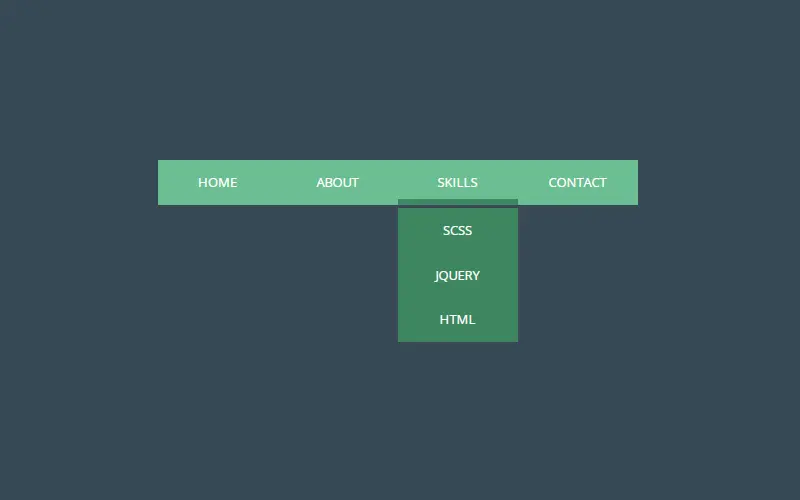 Simple Pure CSS Dropdown Menu With Following Subnav
Made By: Robert Borghesi
17. Drop Down Menu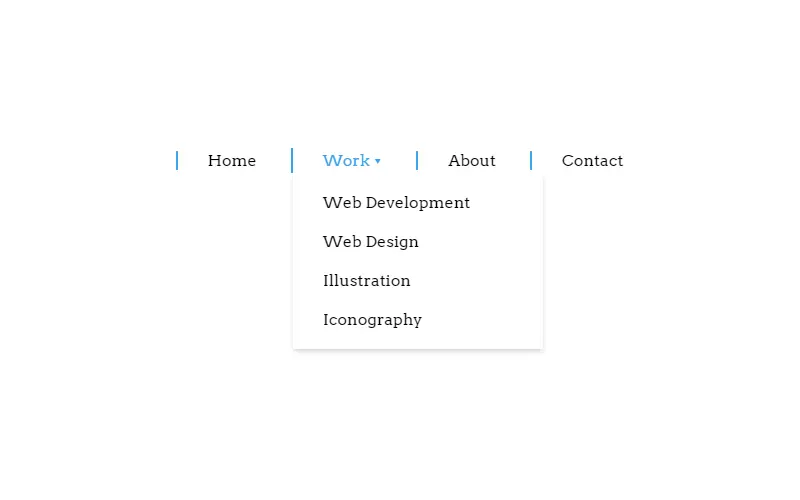 Drop Down Menu
Made By: Mark
18. CSS Only Drop Down Menu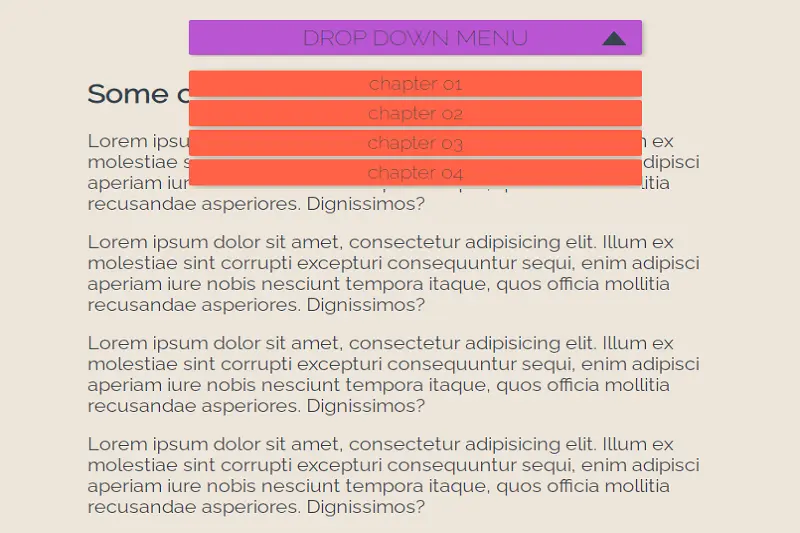 CSS Only Drop Down Menu
Made By: steven
19. The More Menu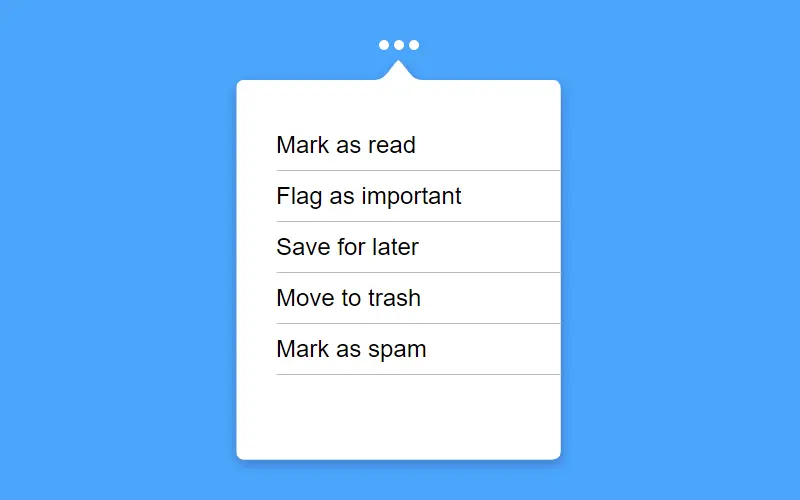 The More Menu
Made By: Mikael Ainalem
20. Dropdown Menu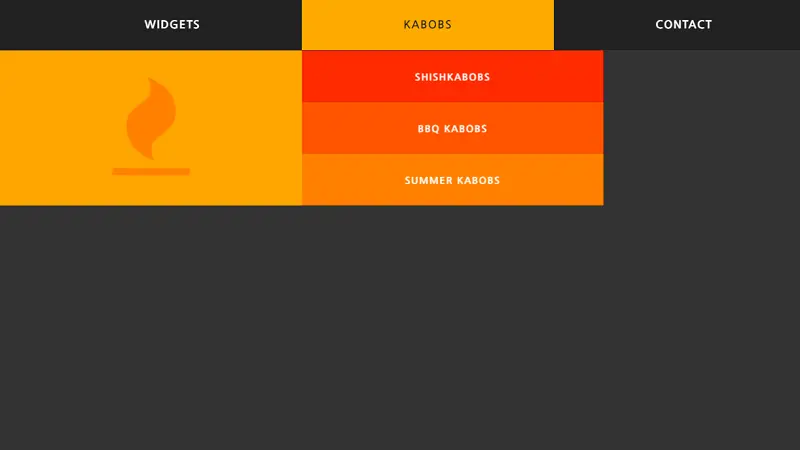 Dropdown Menu
Made By: Adam Kuhn