If you're looking for the perfect way to put a creative CSS social media icons on your site then you're at the right place.
While you're at it, why not add a sleek look to an interesting look? Today we are going to try to create a list of the best CSS social media icons with animated, simple, elegant and more options.
Below is a link to each demo and code piece. Whether you want to start with your own design or you are looking for a fully finished social media icons, you have it all.
Also, you can check the Best CSS 3D Text Effects.
So undoubtedly let's get to the list.
1. Dark Social Icons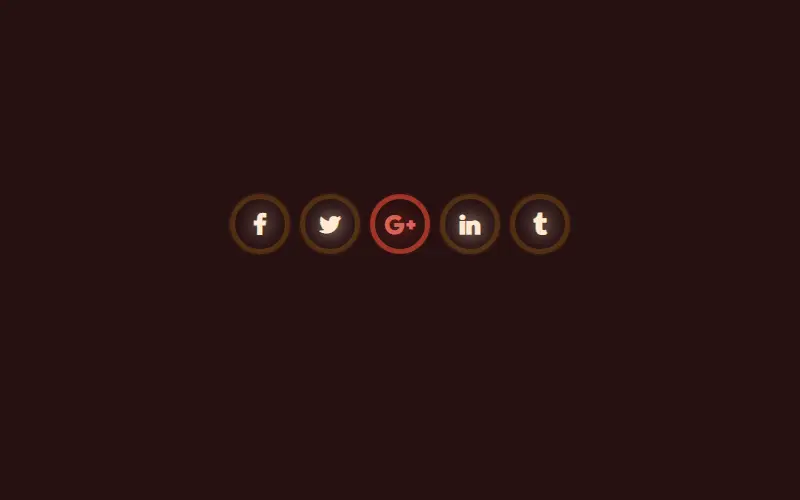 Dark Social Icons
Made By: Metty
2. 3D – CSS Social Tiles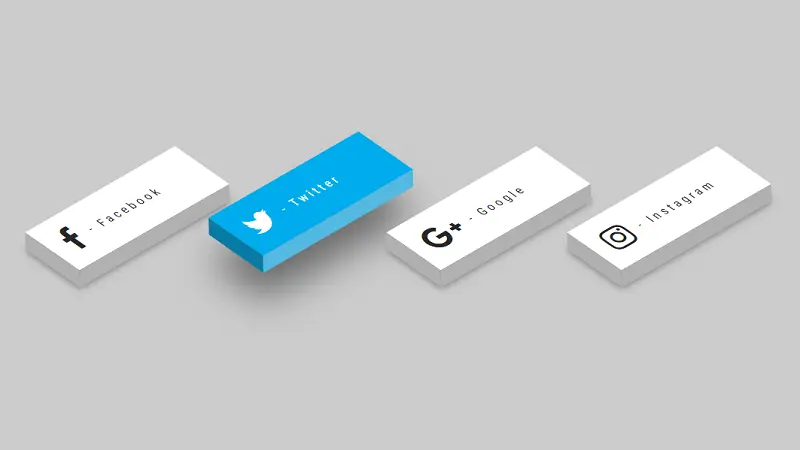 3D – CSS Social Tiles
Made By: Stockin
3. Social Buttons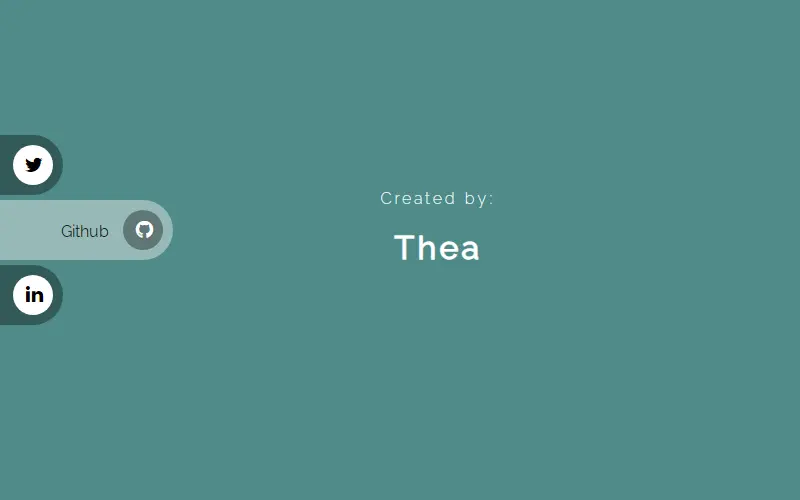 Social Buttons
Made By: Thea
4. Social Media Icons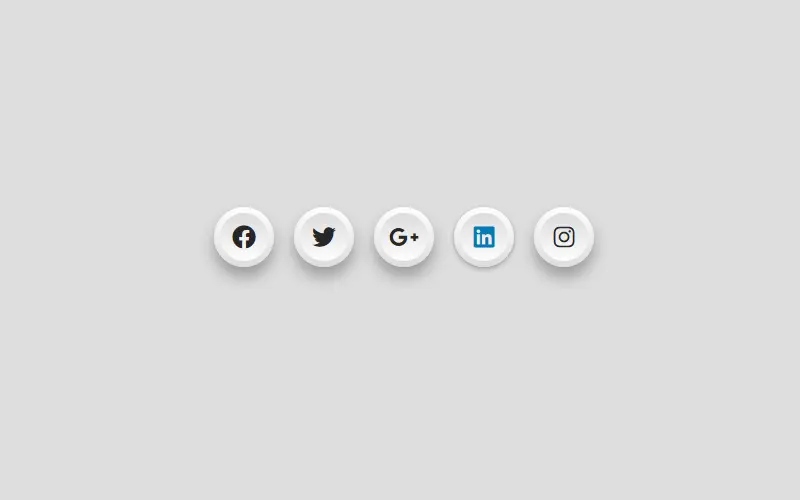 Social Media Icons
Made By: Stockin
5. Stylish Social Buttons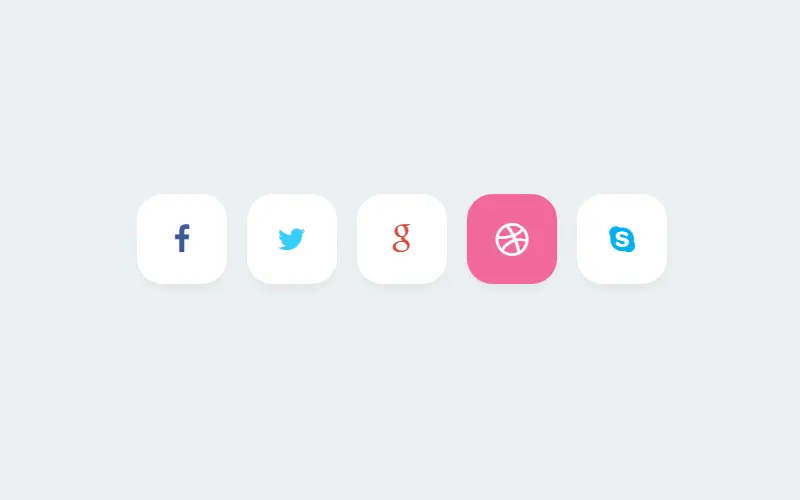 Stylish Social Buttons
Made By: Chris Deacy
6. Social Buttons With Icon Fonts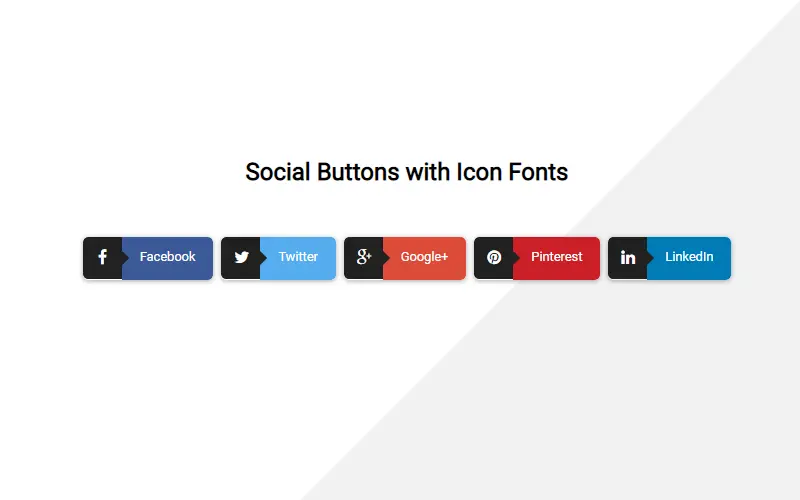 Social Buttons With Icon Fonts
Made By: David Pottrell
7. Fancy Hover Animation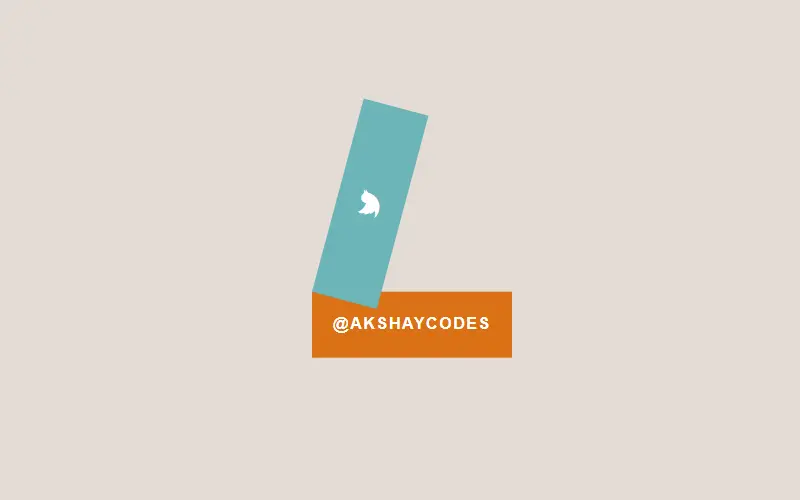 Fancy Hover Animation
Made By: Akshay
8. Media Icons
Media Icons
Made By: matt henley
9. The Social Drawer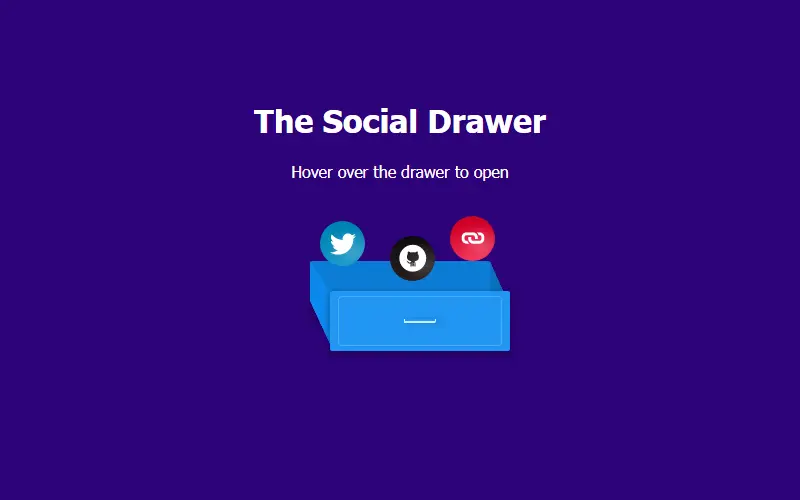 The Social Drawer
Made By: Nour Saud
10. Social Buttons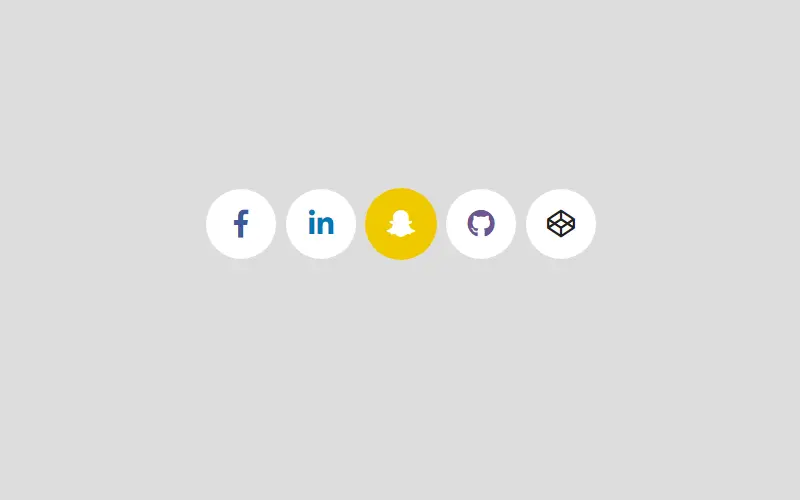 Social Buttons
Made By: Dariusz Syncerek
11. Group Button With SVG Icons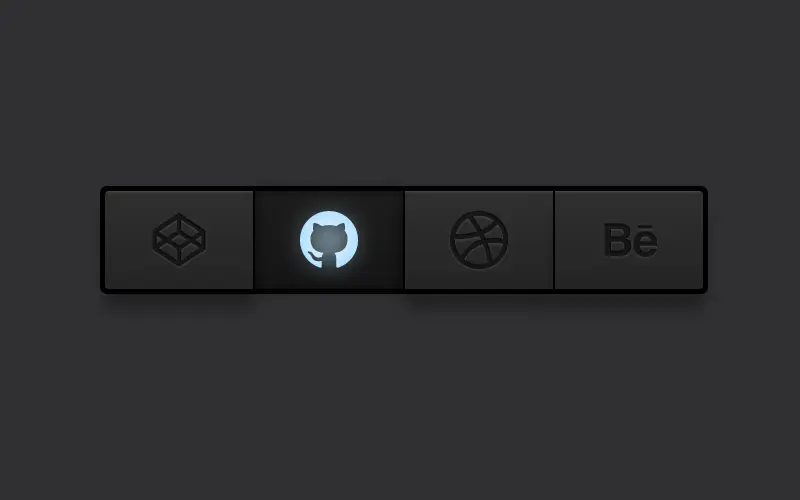 Group Button With SVG Icons
Made By: Grzegorz Witczak
12. Social Media Hover Icons With Pop-Up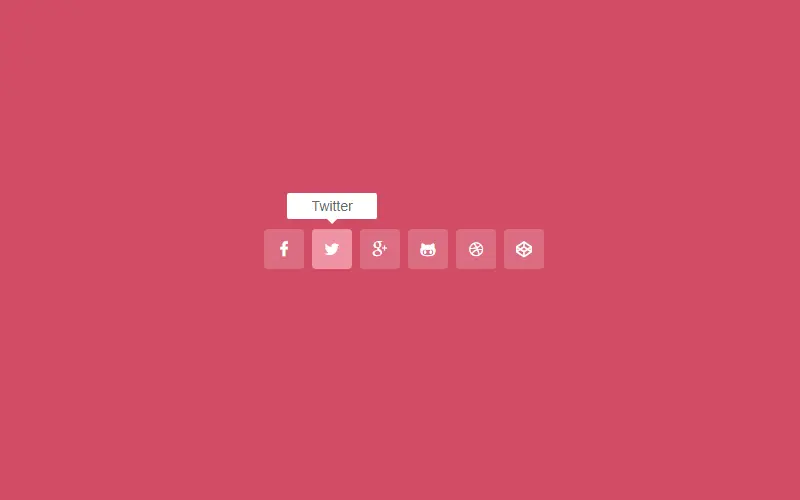 Social Media Hover Icons With Pop-Up Titles
Made By: Kieran Hunter
13. Social Connect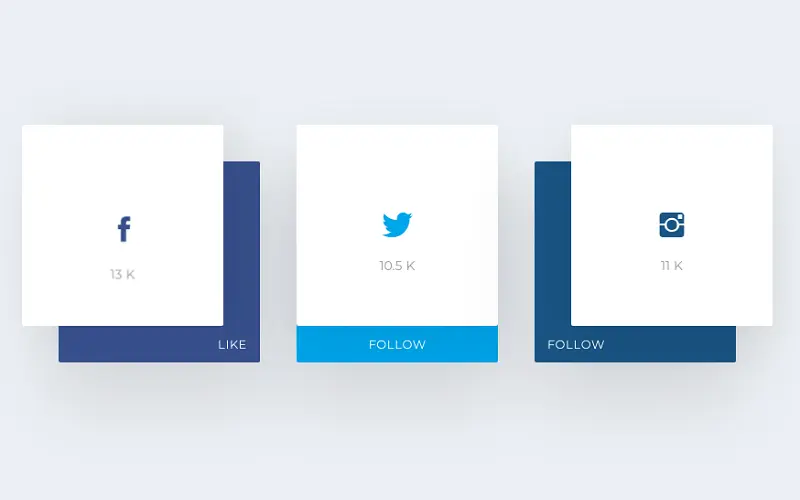 Social Connect
Made By: Anthony Koch
14. Social Icons Vision 3D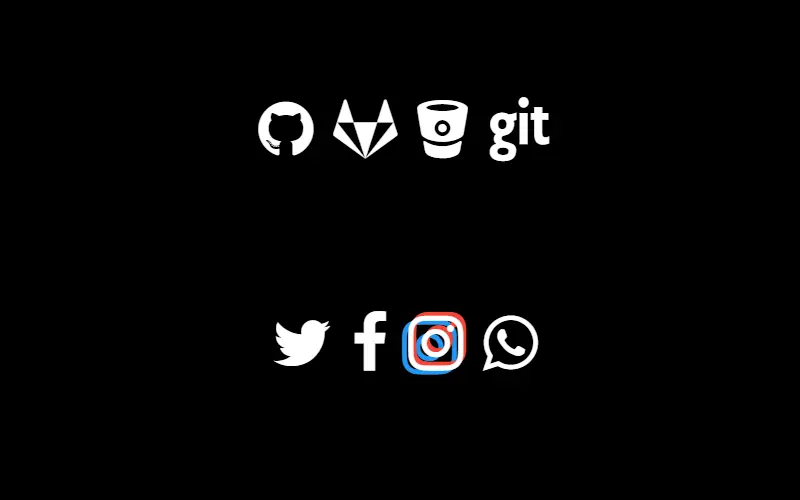 Social Icons Vision 3D
Made By: Miguel Cast
15. Aware Cube Social Links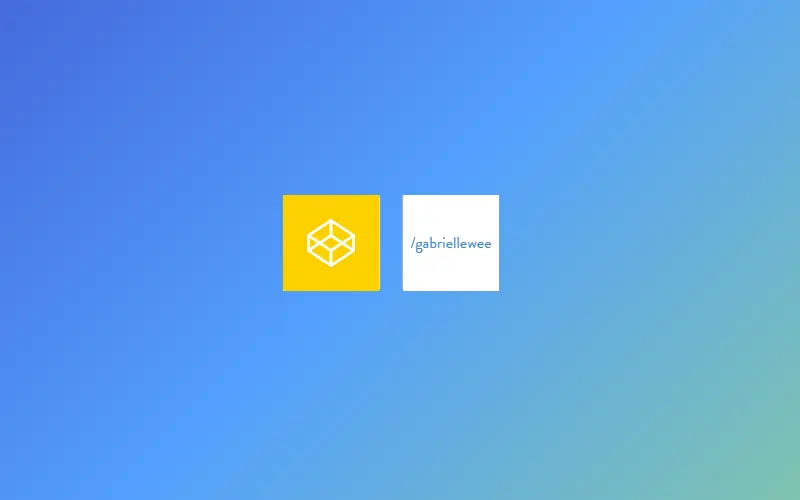 Only CSS Direction-Aware Cube Social Links
Made By: Gabrielle Wee
16. SVG Social Icons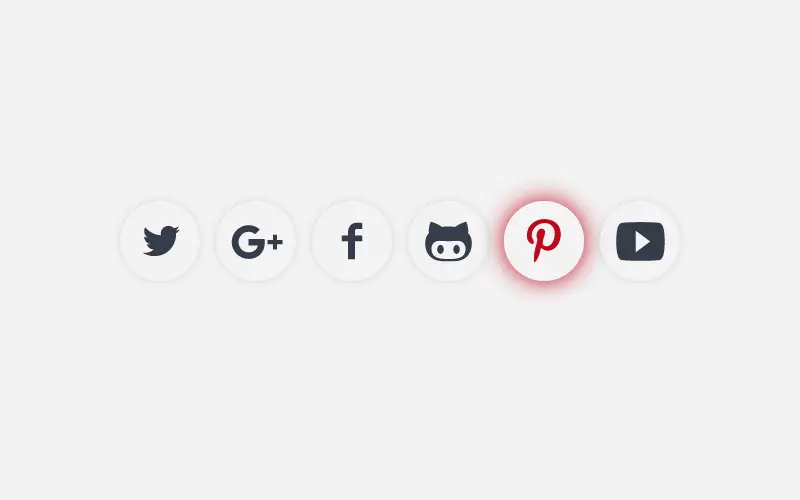 SVG Social Icons
Made By: Kevin Dewar
17. CSS3 Social Buttons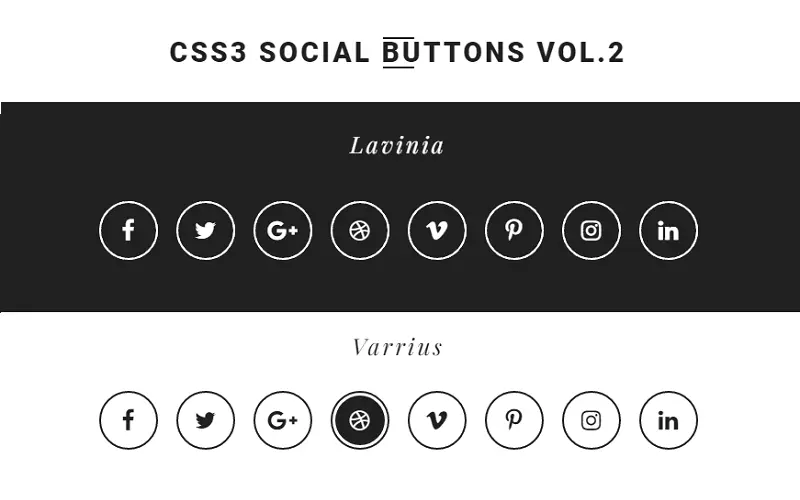 CSS3 Social Buttons
Made By: foxeisen
18. Clean Social Buttons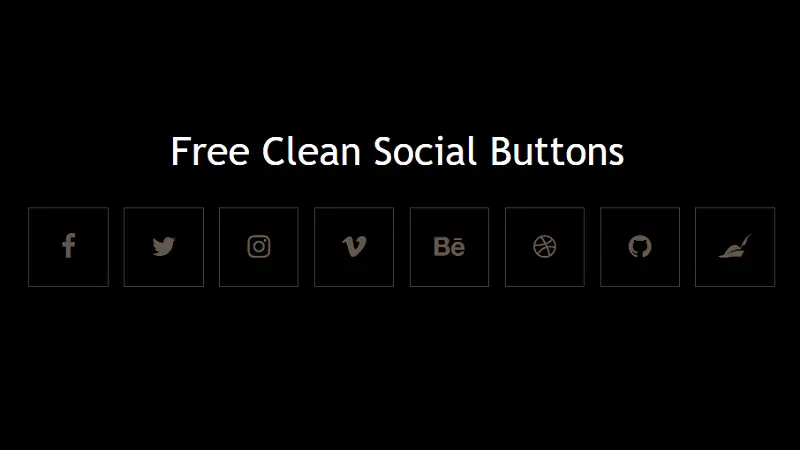 Clean Social Buttons
Made By: Michael Rossi
19. Social Buttons With Tooltips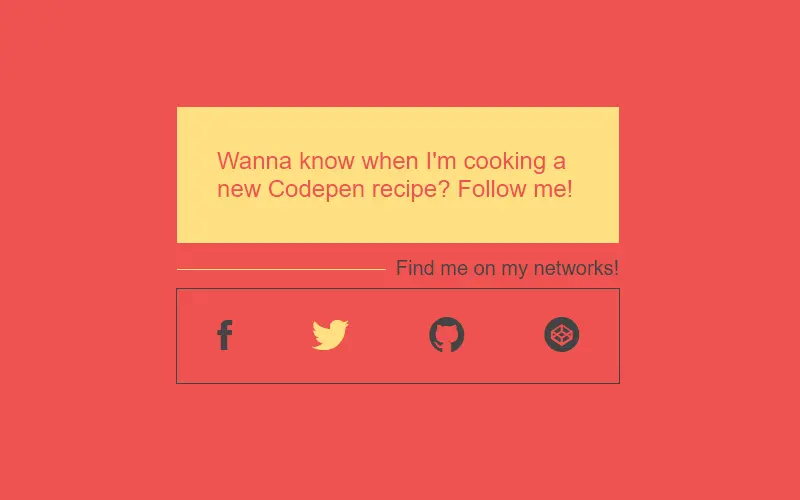 Social Buttons With Tooltips
Made By: Luis Espinosa
20. Social Media Icon Reveal With Transition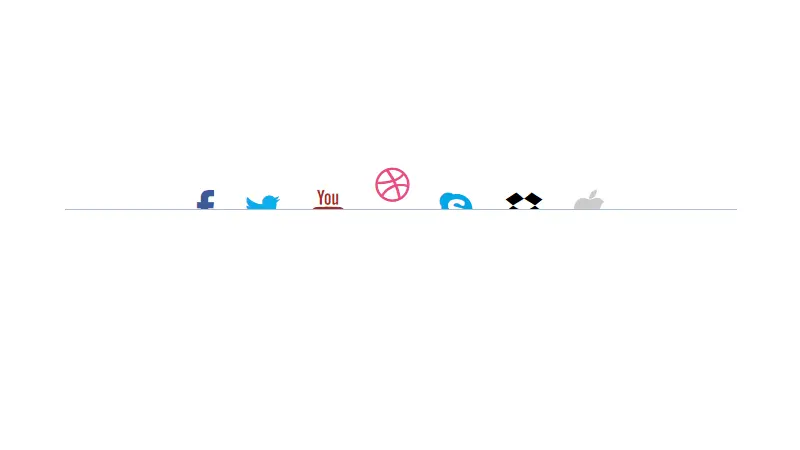 Social Media Icon Reveal With Transition
Made By: Stefan Göllner
21. CSS3 Social Buttons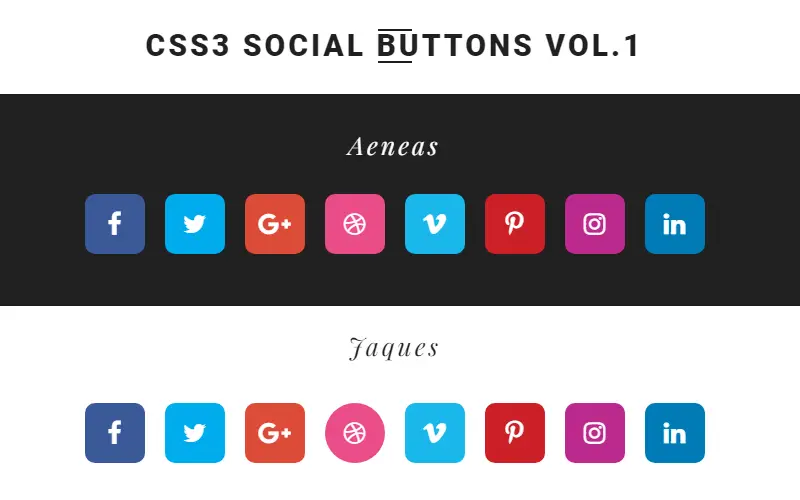 CSS3 Social Buttons
Made By: foxeisen
22. Social Flip Cards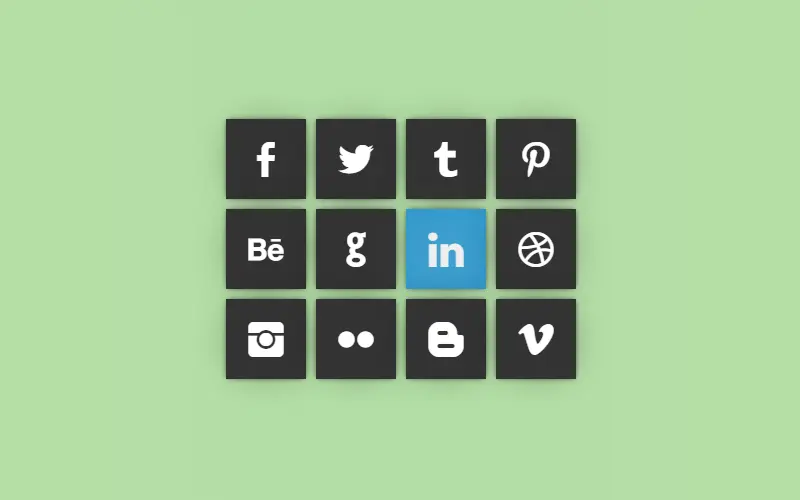 Social Flip Cards
Made By: Charlotte Dann
23. Social Links
Social Links
Made By: Sazzad