If you're looking for the perfect way to put a creative CSS countdown Timers on your site then you're at the right place.
While you're at it, why not add a sleek look to an interesting look? Today we are going to try to create a list of the best CSS countdown Timers with animated, simple, elegant and more options.
Below is a link to each demo and code piece. Whether you want to start with your own design or you are looking for a fully finished countdown Timers, you have it all.
Also, you can check the Best CSS Solar Systems.
So undoubtedly let's get to the list.
1. Countdown Countdown
Made By: Hunor Marton Borbely
2. Pure CSS SVG Countdown (Ready)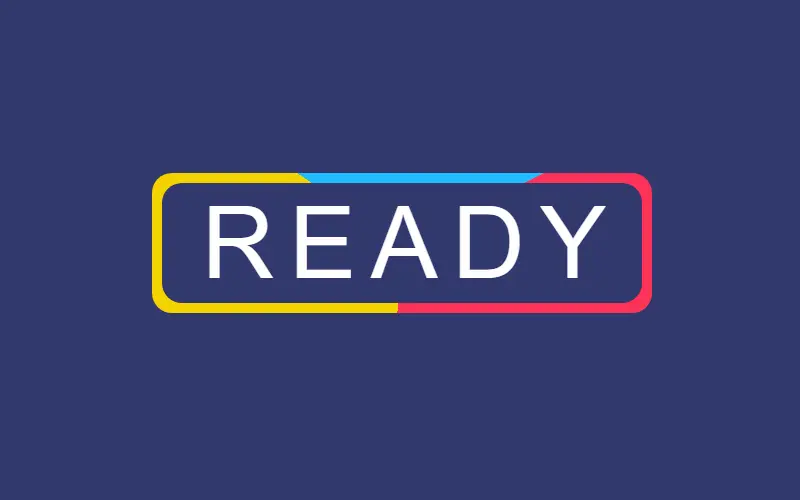 Pure CSS SVG Countdown (Ready)
Made By: Nikolay Talanov
3. Gooey CSS Countdown Gooey CSS Countdown
Made By: Jens Motyka
4. Rotating Number Countdown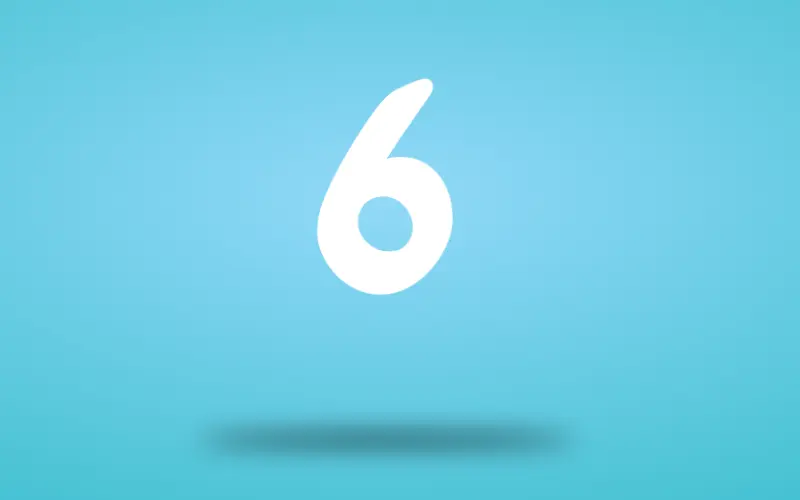 Rotating Number Countdown
Made By: rachelmckean
5. Countdown Timer: Pure CSS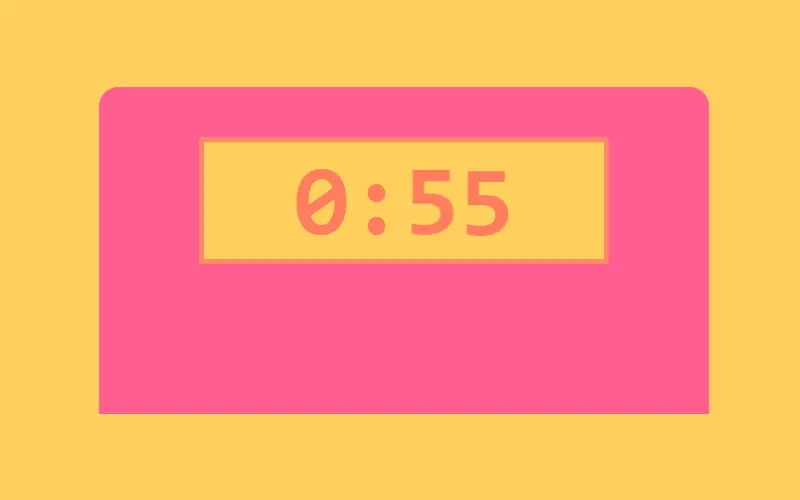 Countdown Timer: Pure CSS
Made By: Alexander White
6. Quick Pure CSS Counter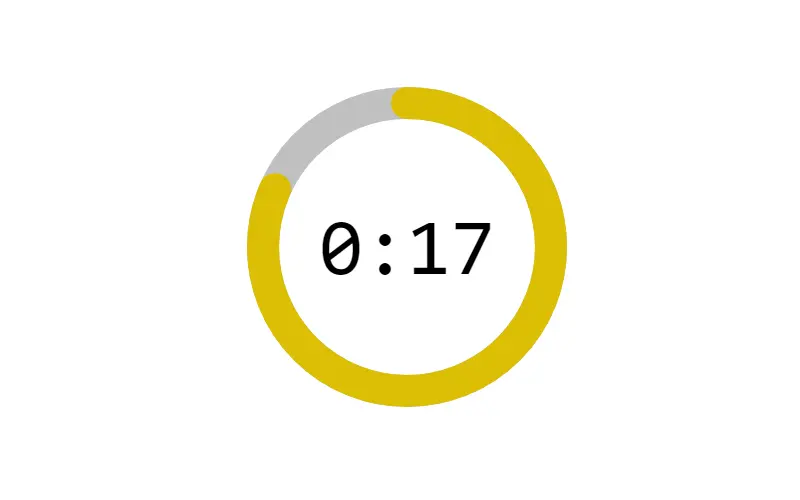 Quick Pure CSS Counter
Made By: Ana Tudor
7. CSS Countdown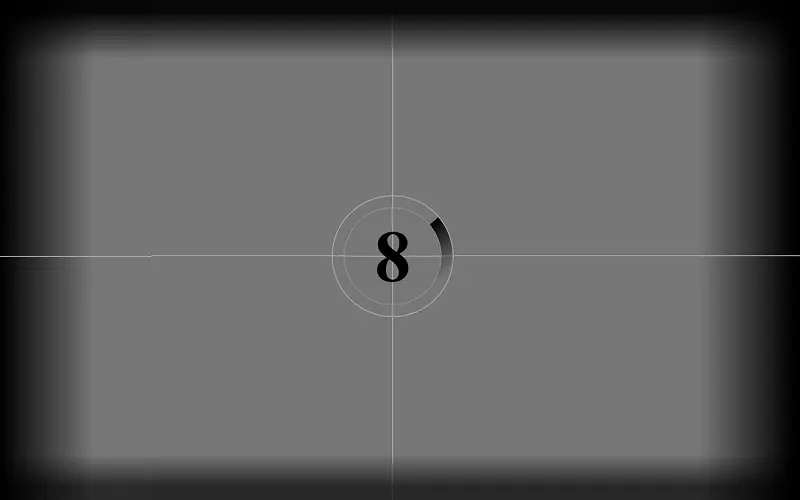 CSS Countdown
Made By: Amit Sheen
8. Countdown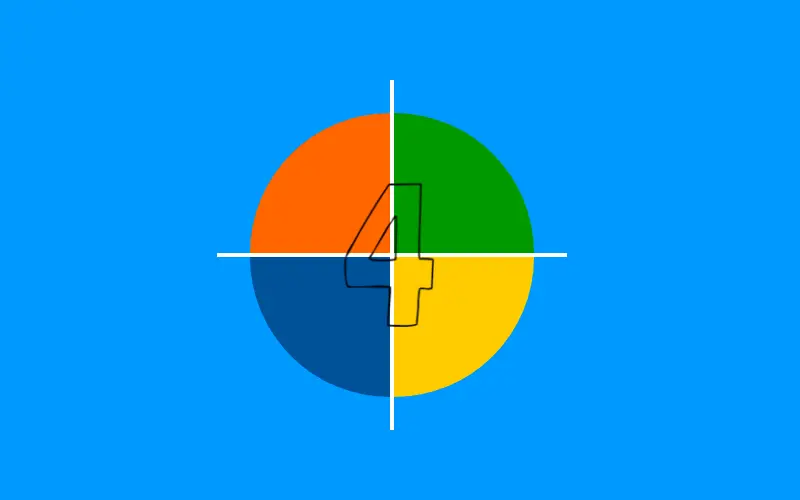 Countdown
Made By: richardlazear
9. CSS Countdown Numbers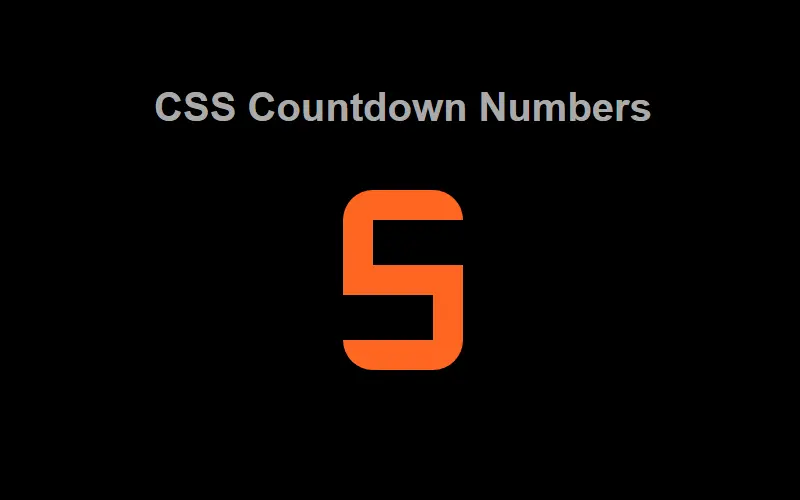 CSS Countdown Numbers
Made By: Marcos Oliveira
10. CSS-Only Countdown Clock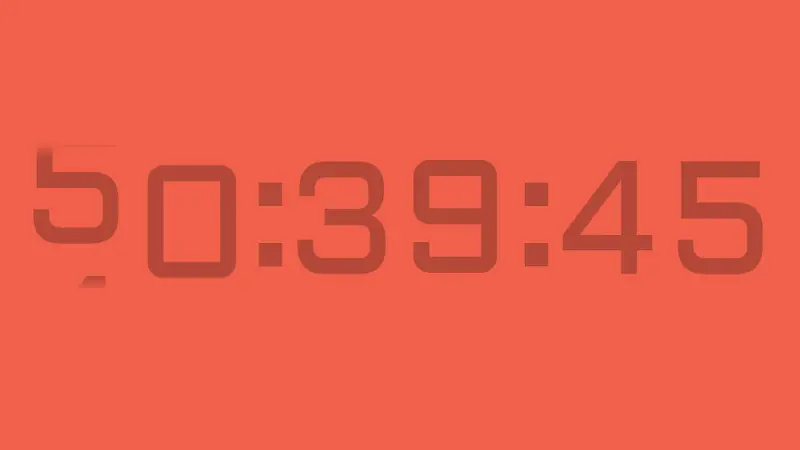 CSS-Only Countdown Clock
Made By: Yogev Ahuvia
11. CSS Countdown Timer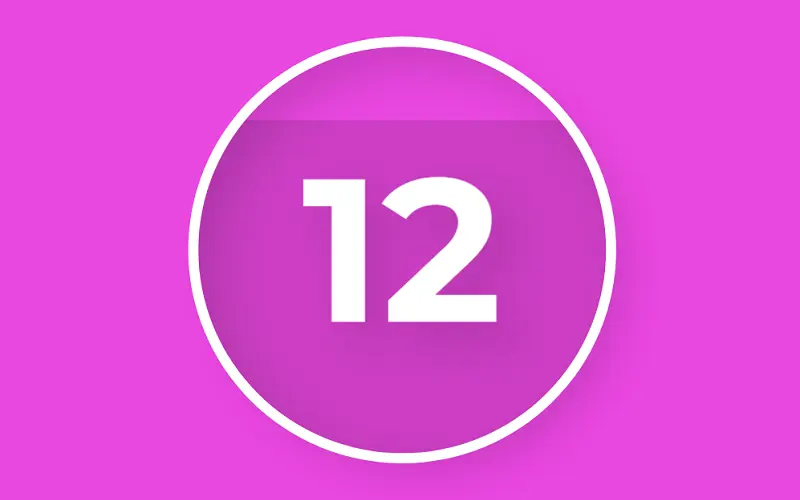 CSS Countdown Timer (Using Only One Div Element)
Made By: Máté Végh
12. CSS Countdown Timer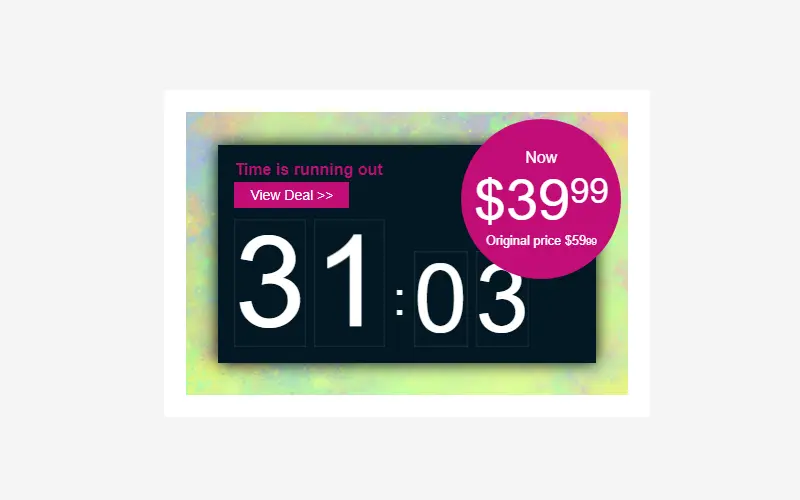 CSS Countdown Timer
Made By: kieron wright
13. Flat CSS-Only Countdown And Countup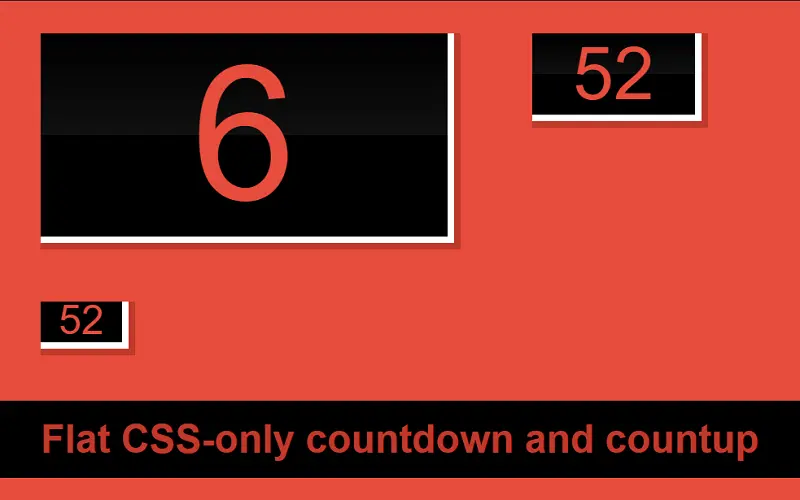 Flat CSS-Only Countdown And Countup
Made By: daniesy
14. CSS Counter – CSS Only Countdown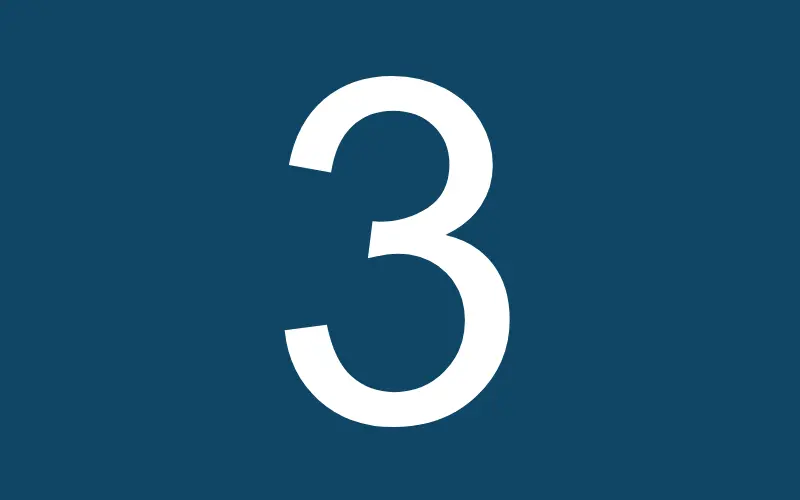 CSS Counter – CSS Only Countdown
Made By: Raúl Suescún
Share this post: