If you're looking for the perfect way to put a creative CSS solar systems on your site then you're at the right place.
While you're at it, why not add a sleek look to an interesting look? Today we are going to try to create a list of the best CSS solar systems with animated, simple, elegant and more options.
Below is a link to each demo and code piece. Whether you want to start with your own design or you are looking for a fully finished solar systems, you have it all.
Also, you can check the Best CSS Slideshows.
So undoubtedly let's get to the list.
1. Planet Picker
Planet Picker | Text/Number Transitions & Circular SVG Nav Tutorial
Made By: @keyframers
2. A Pure CSS Spatial Experience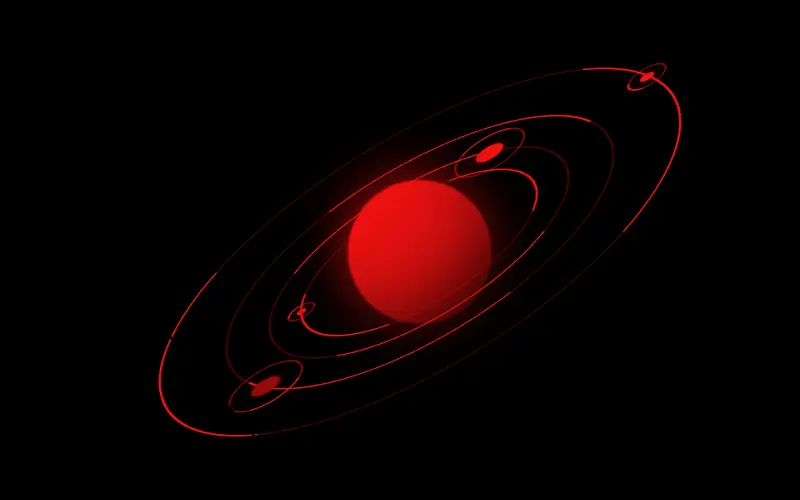 A Pure CSS Spatial Experience
Made By: Delvigne Frédéric
3. The Red Planet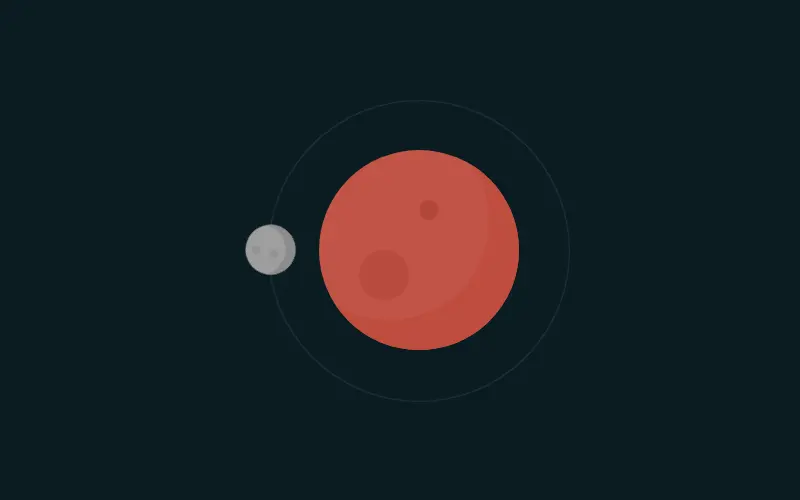 The Red Planet
Made By: Jack Thomson
4. Preloading Space Animation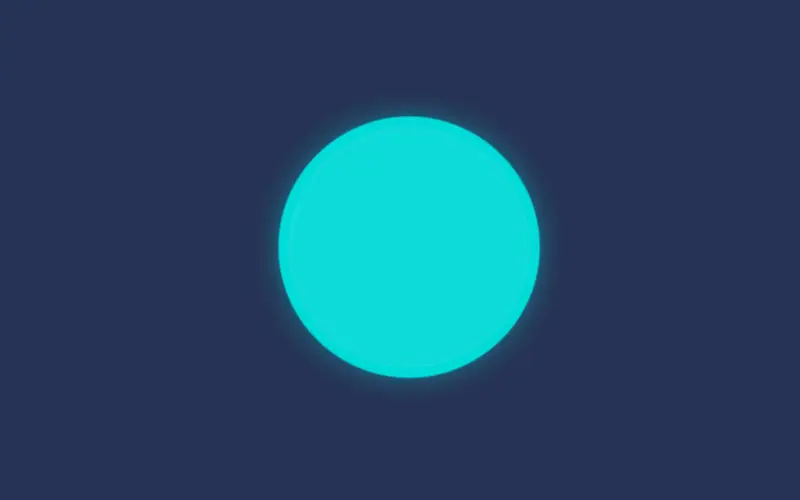 Preloading Space Animation
Made By: Alex
5. Solar System 3D Animation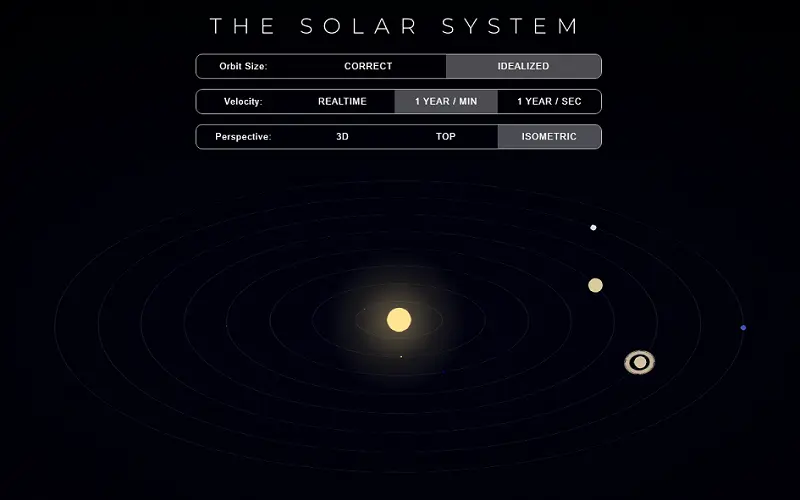 Solar System 3D Animation (Pure CSS)
Made By: Fabricius Seifert
6. Orbital CSS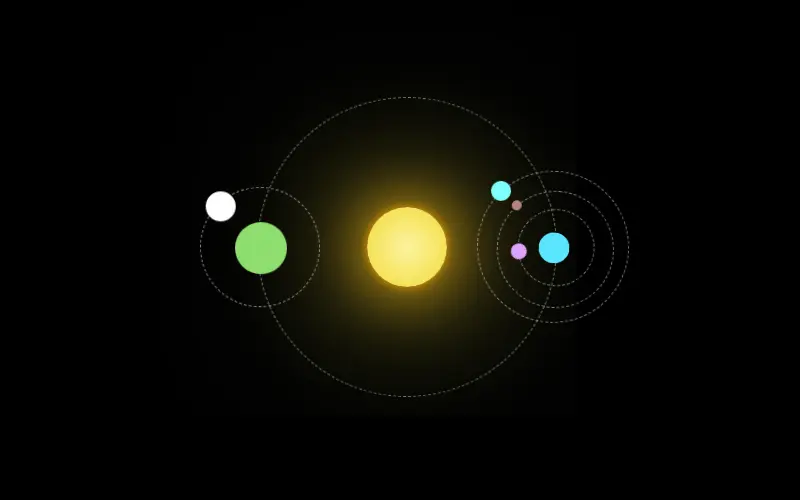 Orbital CSS
Made By: Will Paige
7. Solar System Simulator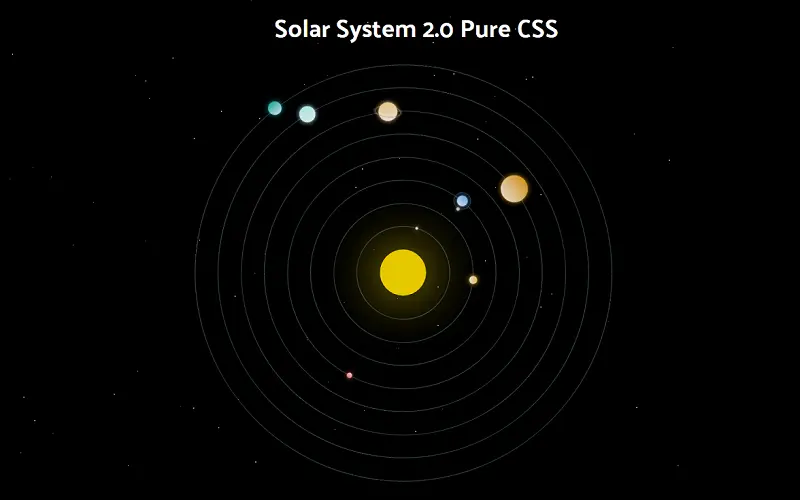 Solar System Simulator 2.0 Pure CSS
Made By: Sam Chahine
8. Solar System
Solar System
Made By: Mustafa Enes
9. CSS 3D Solar System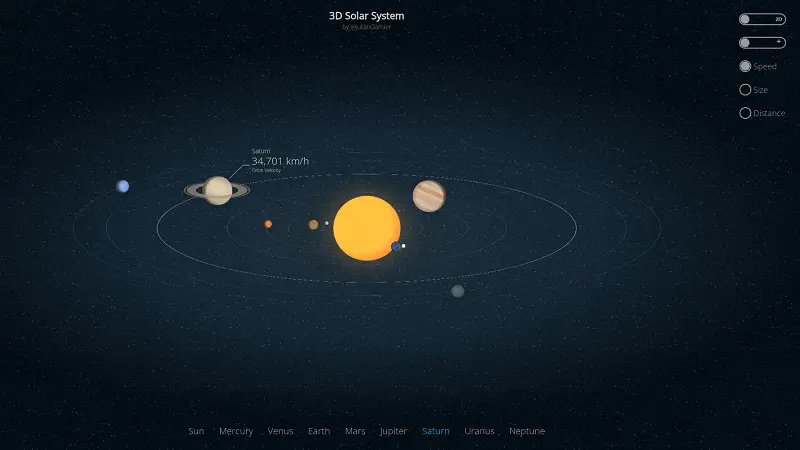 CSS 3D Solar System
Made By: Julian Garnier
10. Earth And Moon Around Sun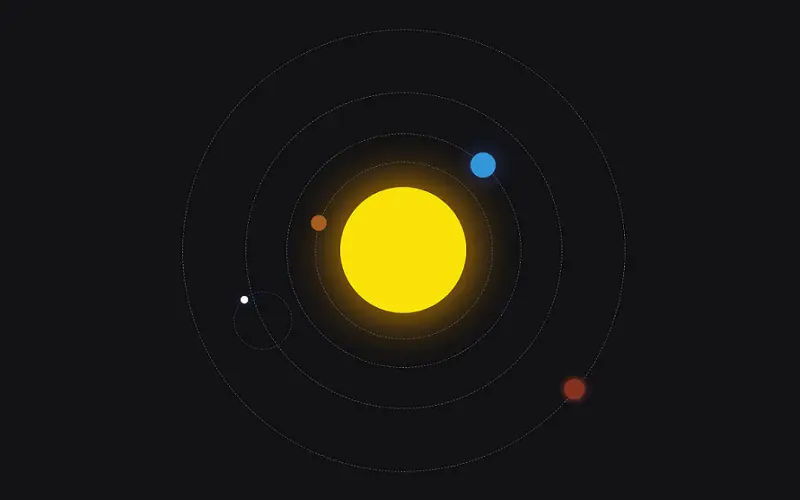 Earth And Moon Around Sun
Made By: from earth
11. Solar System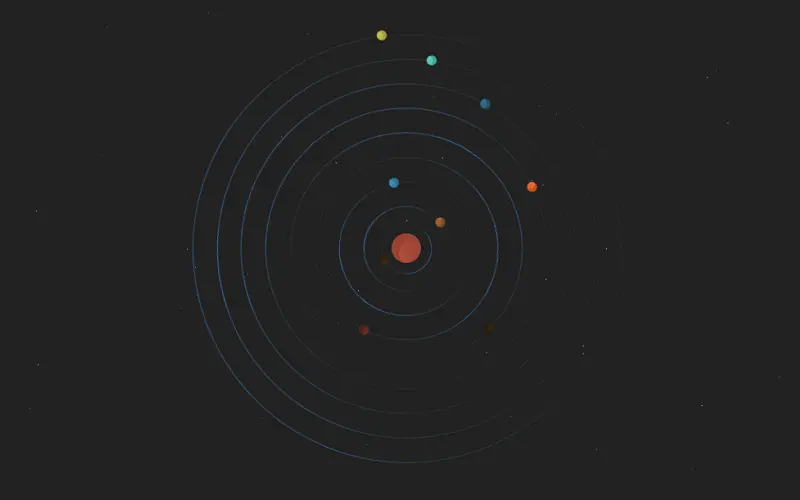 Solar System
Made By: Jack Thomson
12. Solar System with Pure CSS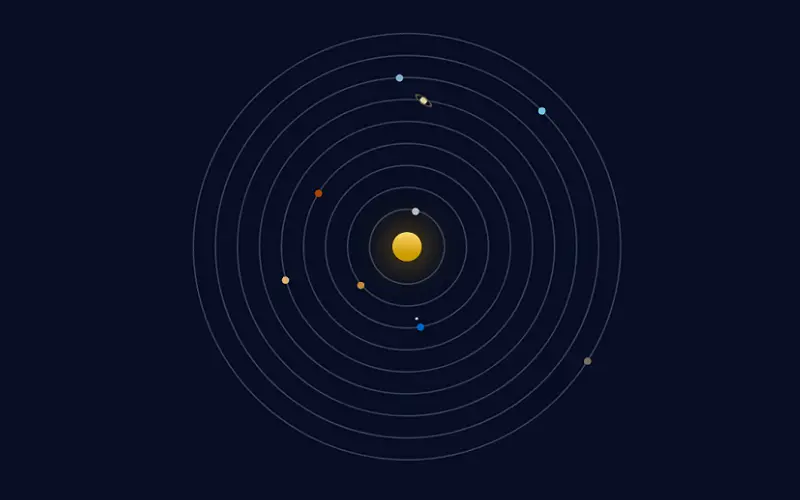 Solar System with Pure CSS
Made By: Yash Bhardwaj
13. SASS Solar System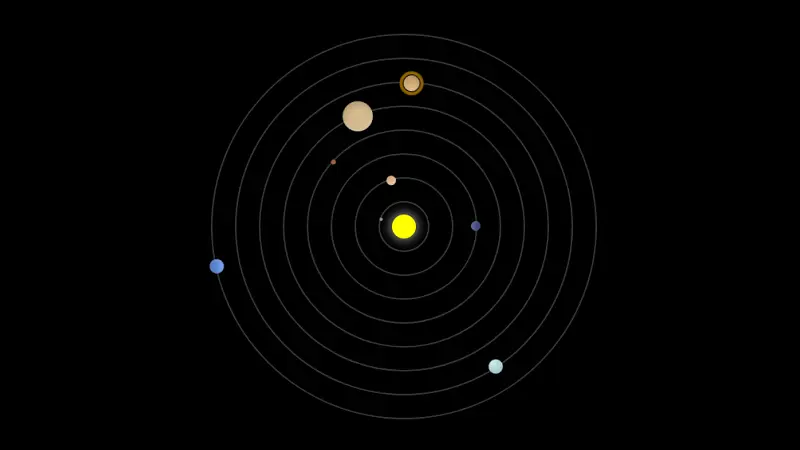 SASS Solar System
Made By: Hugo Darby-Brown
Share this post: