If you're looking for the perfect way to put a creative CSS Recipe Cards on your site then you're at the right place.
While you're at it, why not add a sleek look to an interesting look? Today we are going to try to create a list of the best CSS Recipe Cards with animated, simple, elegant and more options.
Below is a link to each demo and code piece. Whether you want to start with your own design or you are looking for a fully finished CSS Recipe Cards, you have it all.
Also, you can check a few related articles:
So undoubtedly let's get to the list.
1. Beatiful Recipe Card Food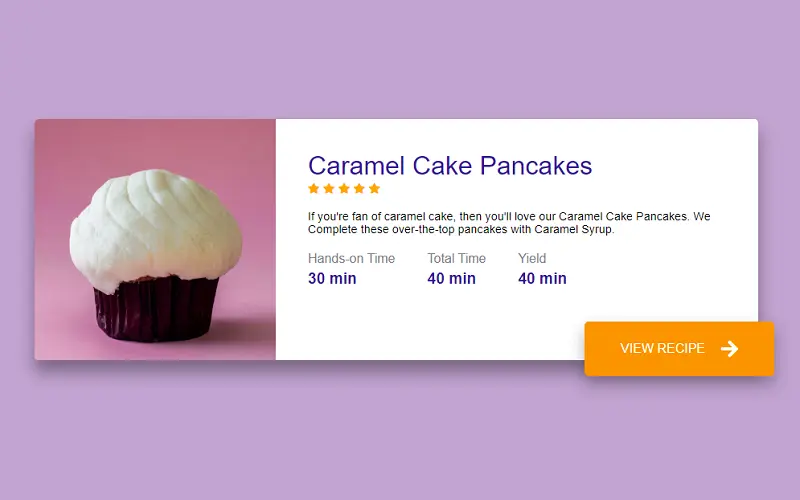 Beatiful Recipe Card Food
Made By: Dicky AL Fattah
2. Recipe Card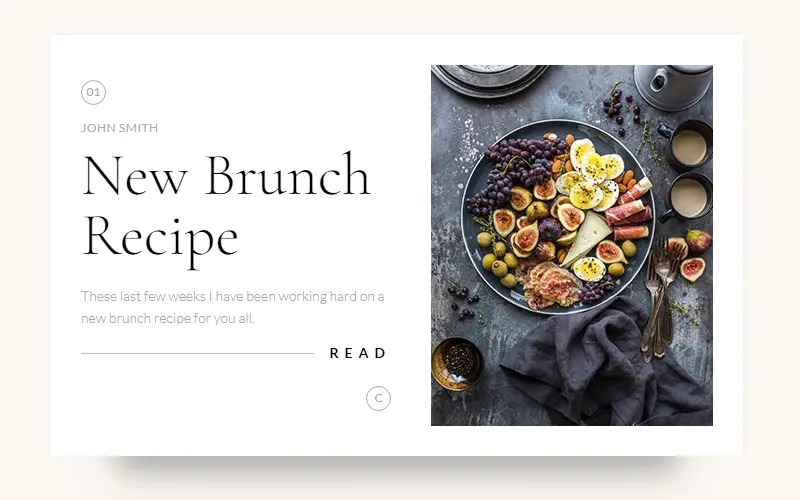 Recipe Card
Made By: Travis Williamson
3. Recipe Card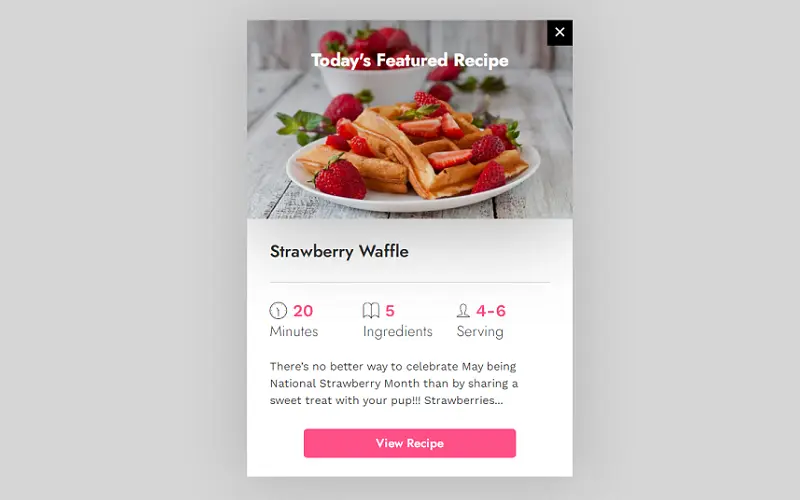 Recipe Card
Made By: Ahmad Nasr
4. UI Recipe Card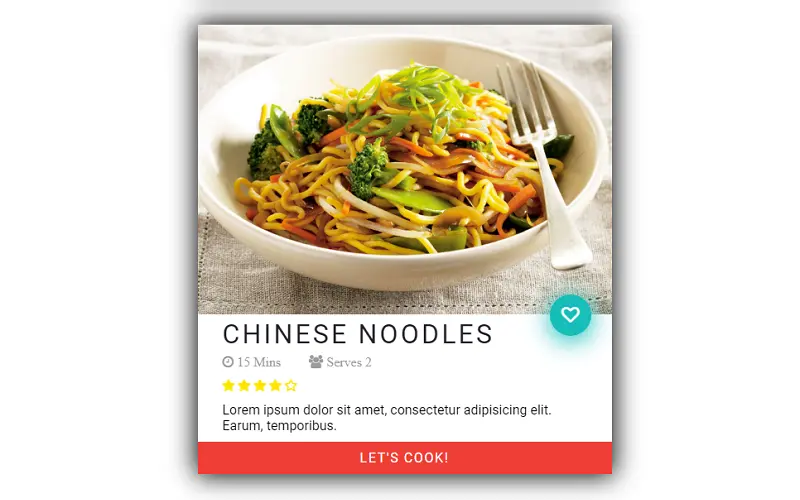 UI Recipe Card
Made By: Alex Tkachev
5. Recipe Card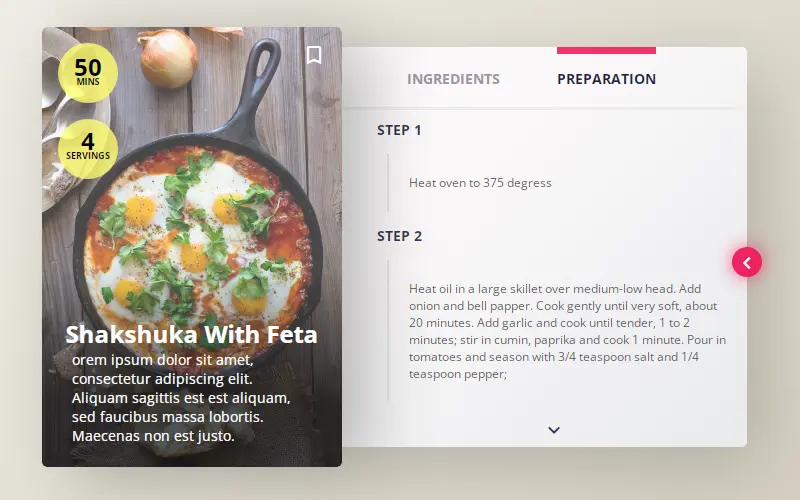 Recipe Card
Made By: Dany Santos
6. Cocktail Recipe Card
Cocktail Recipe Card
Made By: Reece Bennett
7. Recipe Card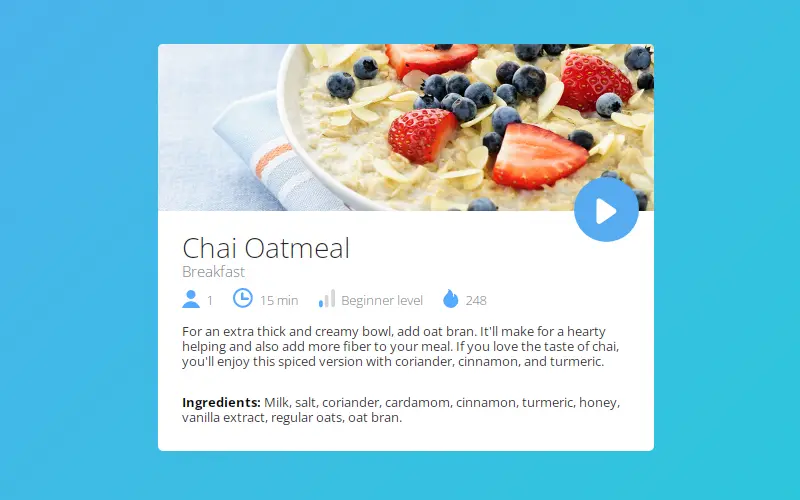 Recipe Card
Made By: Kevin Lesht
8. Responsive Components Without Media-Queries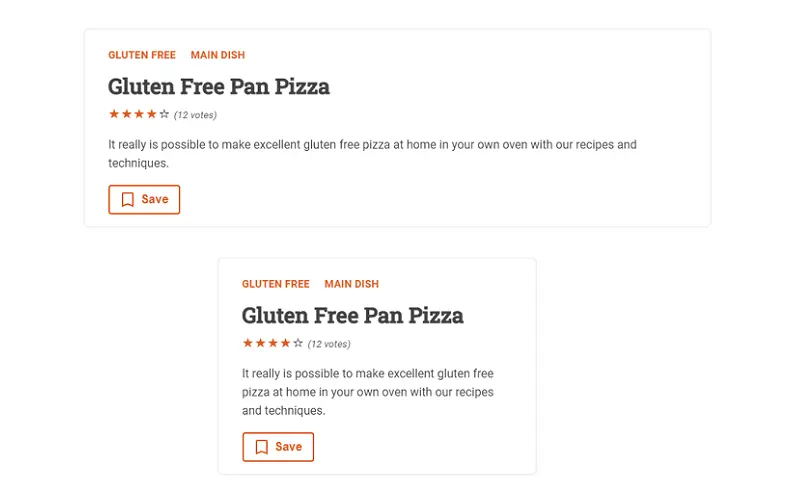 Responsive Components Without Media-Queries
Made By: Geoffrey Crofte
Share this post: