If you're looking for the perfect way to put a creative CSS border animations on your site, you're at the right place.
While you're at it, why not add a sleek look to an interesting look? Today we are going to try to create a list of the best CSS border animations with animated, simple, elegant and more options.
Below is a link to each demo slider and code piece. Whether you want to start with your own design or you are looking for a fully finished border animations, you have it all.
Also, you can check the Best CSS Animation Examples.
So undoubtedly let's get to the list.
1. Dashed Border Icon Animations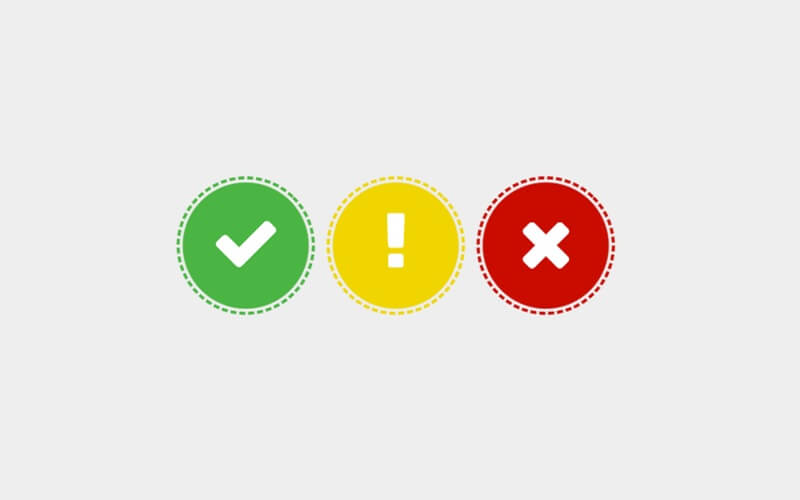 Dashed Border Icon Animations
Made By: FlorinCornea
2. Border Animation Without SVG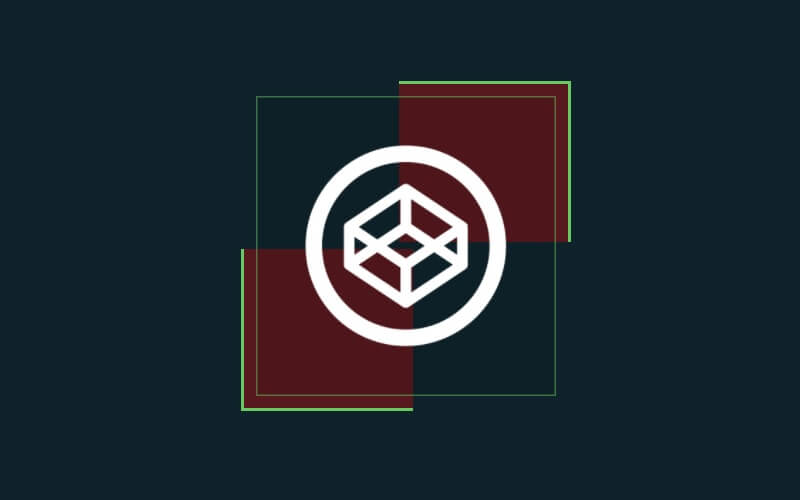 Border Animation Without SVG
Made By: Rplus
3. Border Animation CSS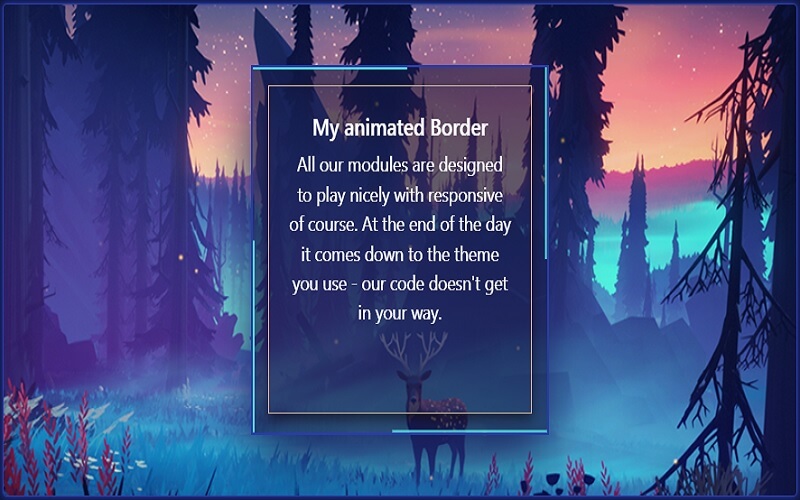 Border Animation CSS
Made By: Swarup Kumar Kuila
4. Fancy Border Radius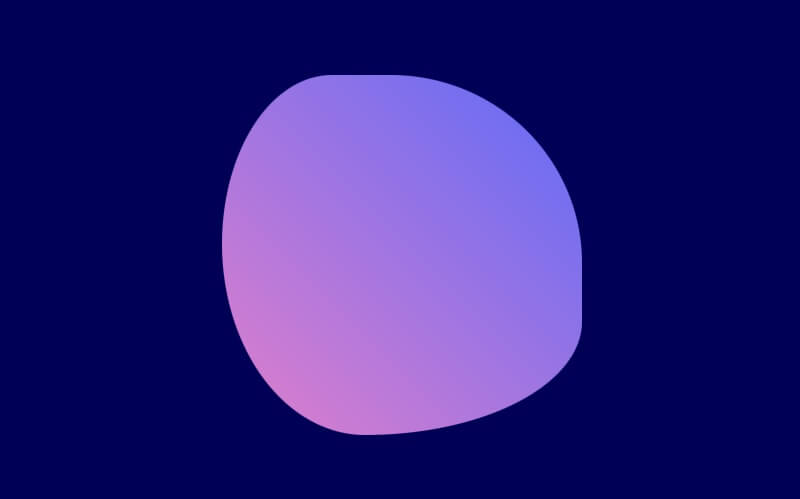 Fancy Border Radius
Made By: Jessica Aiskel
5. Border Animation Using Clippath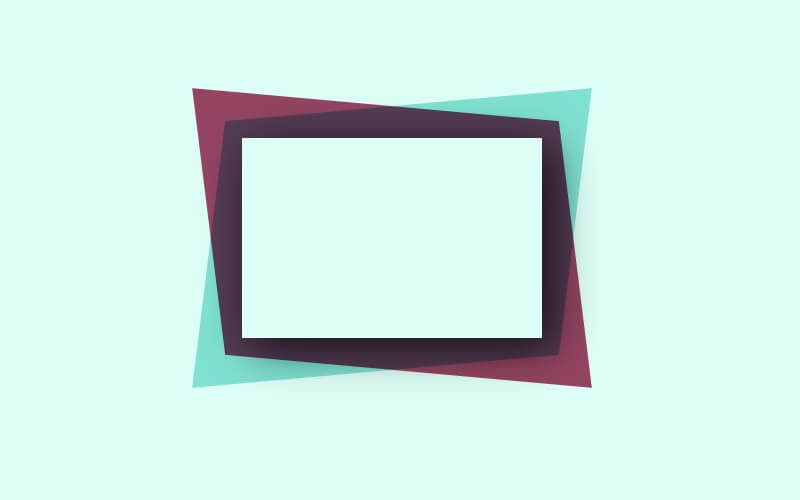 Border Animation Using Clippath
Made By: kang
6. Rotating Border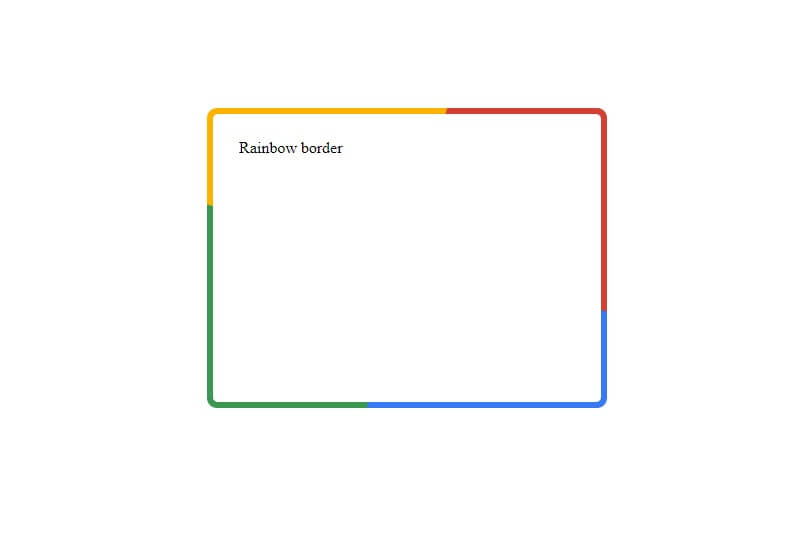 Rotating Border
Made By: Jesse B
7. CSS Border Hover Transitions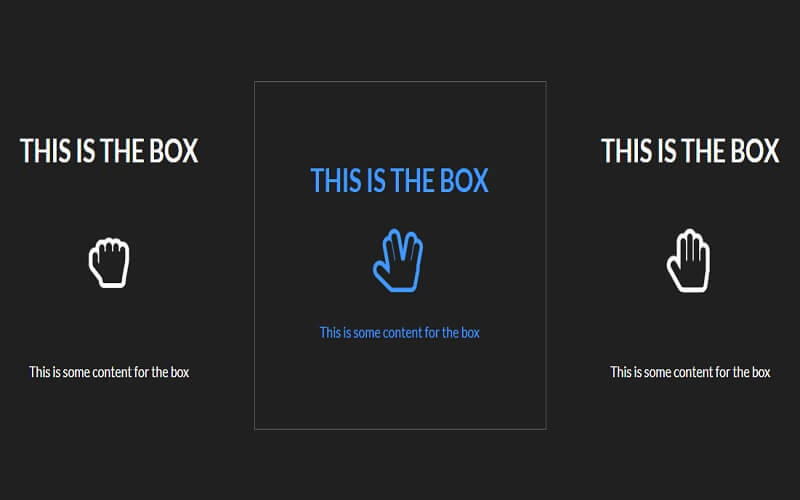 CSS Border Hover Transitions
Made By: Jamie Calder
8. Diagonal Stripe Border Effects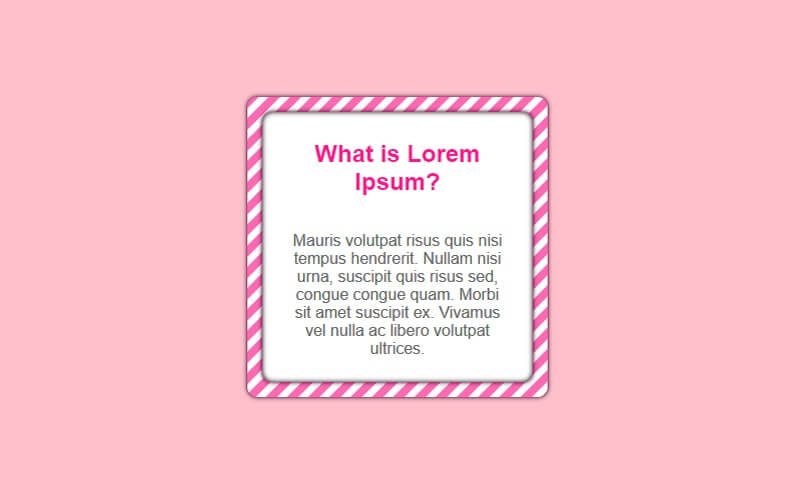 Diagonal Stripe Border Effects
Made By: Comehope
9. SVG Border Animation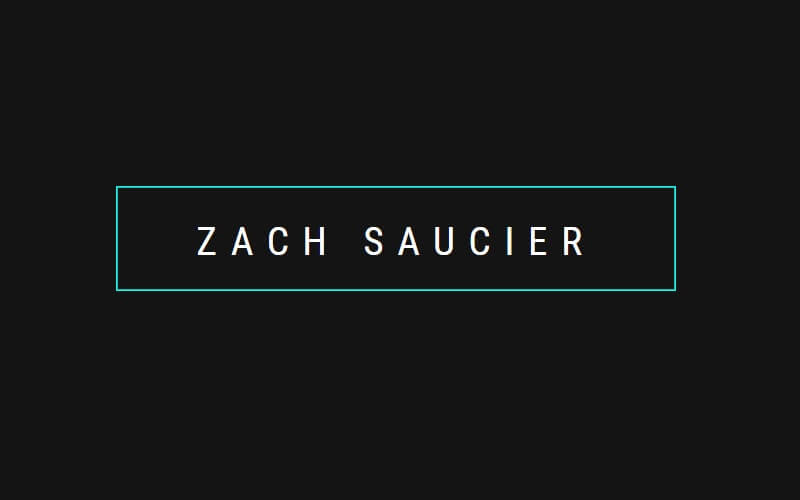 SVG Border Animation
Made By: Zach Saucier
10. Draw Borders From Center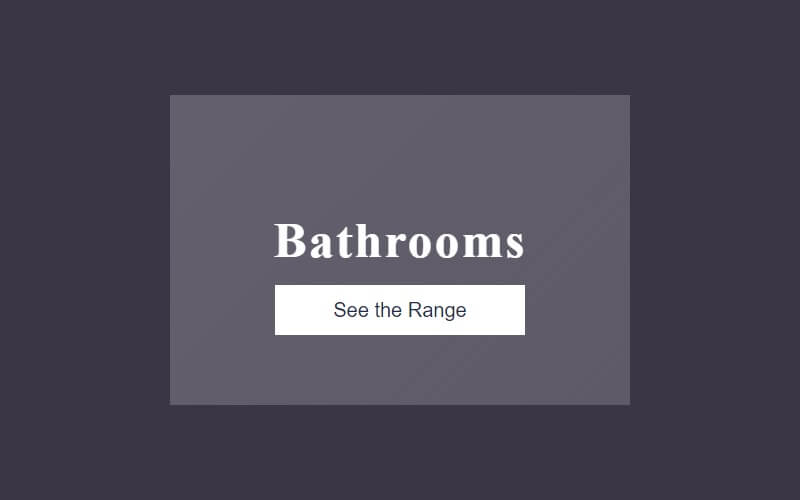 Draw Borders From Center
Made By: Ben Sheppard
11. Luminosity & Animating Border Radius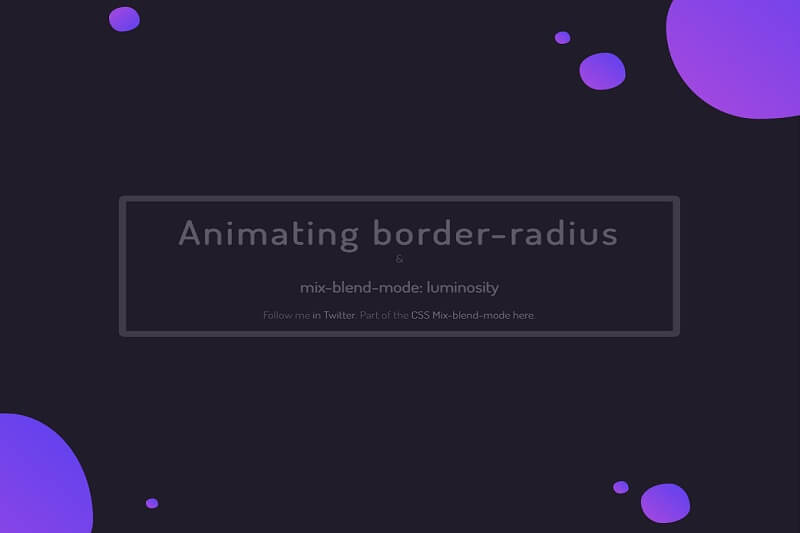 Luminosity & Animating Border Radius
Made By: Andrej Sharapov
12. Fancy Animated Rainbow Border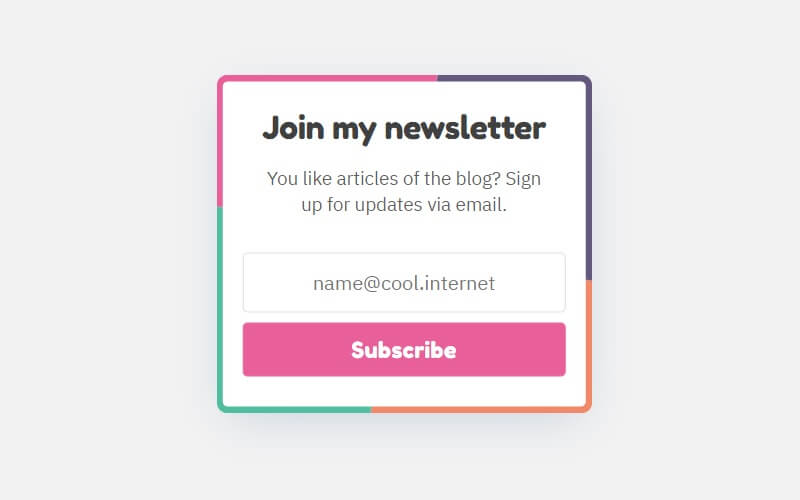 Fancy Animated Rainbow Border
Made By: Ahmad Nasr
13. CSS Only Border Animation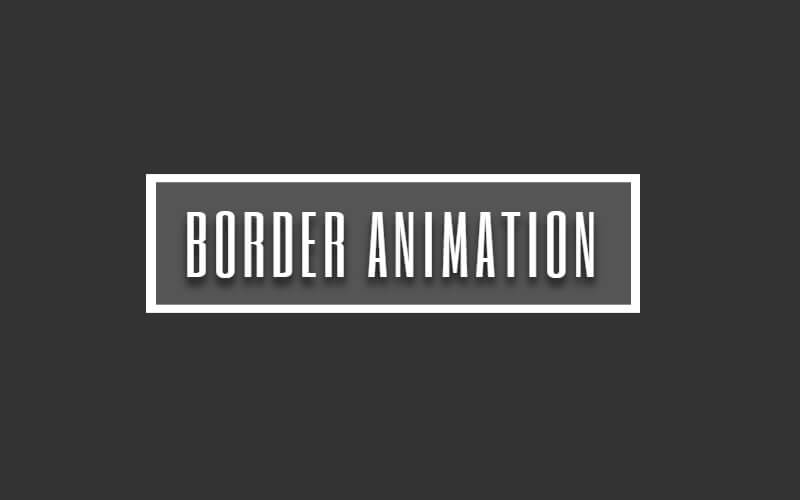 CSS Only Border Animation
Made By: Danny Joris
14. Double Border Animation
Double Border Animation
Made By: Antares
15. Button Border Slide Mixin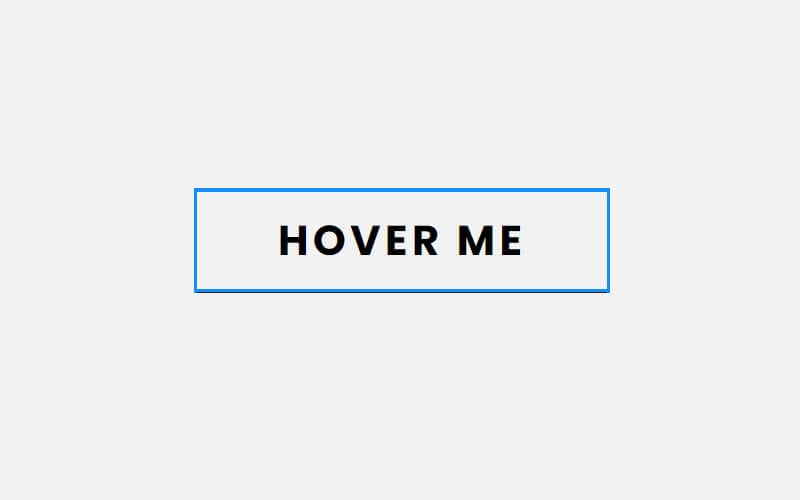 Button Border Slide Mixin
Made By: Thomas Vaeth
16. Loading Animation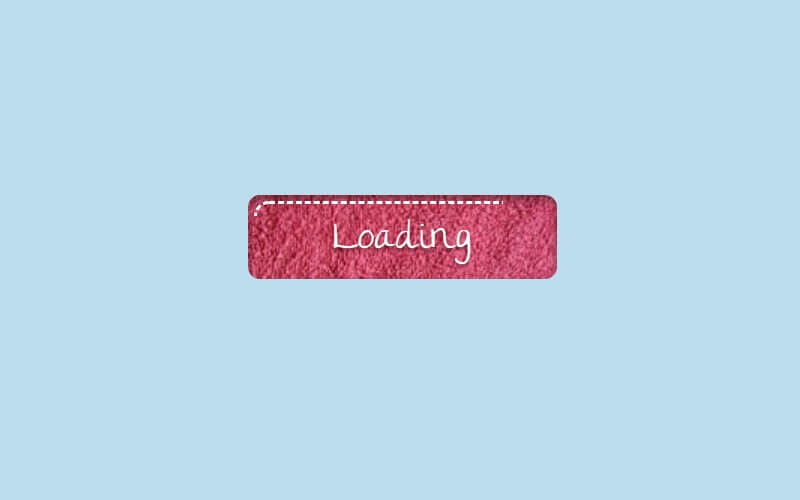 Loading Animation
Made By: Simon Goellner
17. CSS Border (Using An SVG)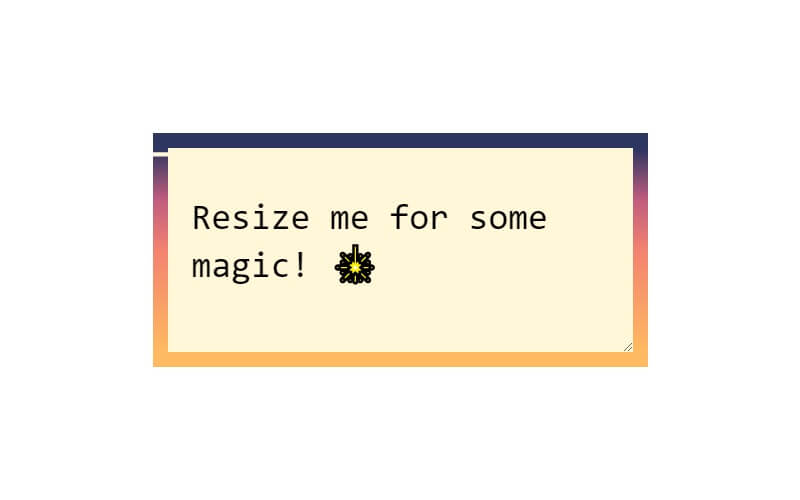 CSS Border (Using An SVG)
Made By: Louis Hoebregts
18. Magic Border Mixin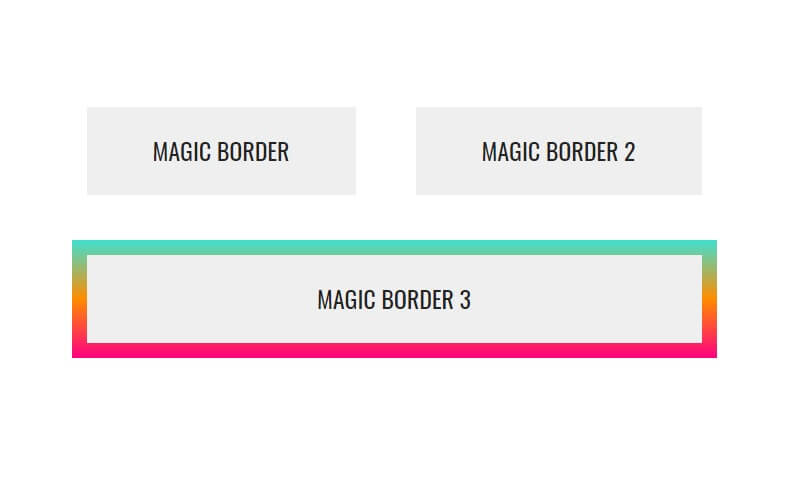 Magic Border Mixin
Made By: Adam Kuhn
19. Border Animation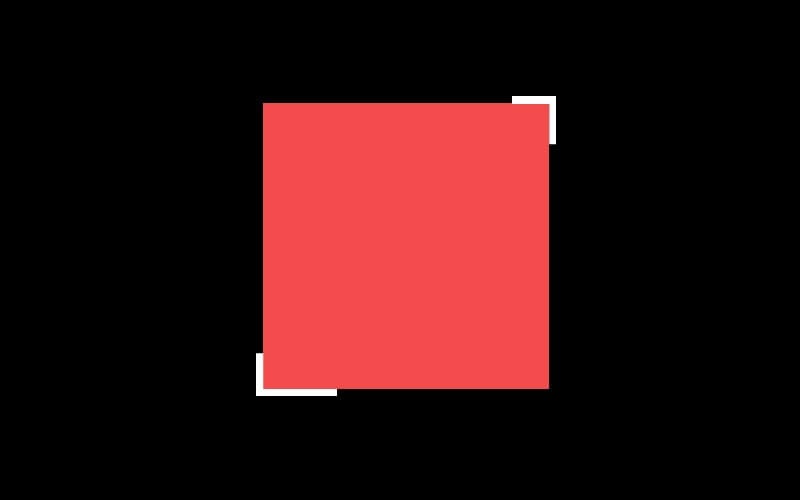 Border Animation
Made By: Inderpreet Singh
20. Border Radius Animation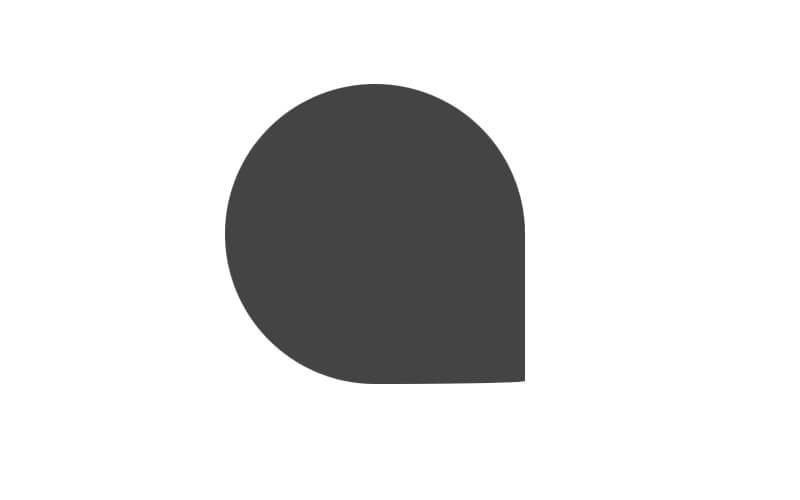 Border Radius Animation
Made By: yuku