Creating an Accordion Slider is super easy and fast. It can be done within a minute.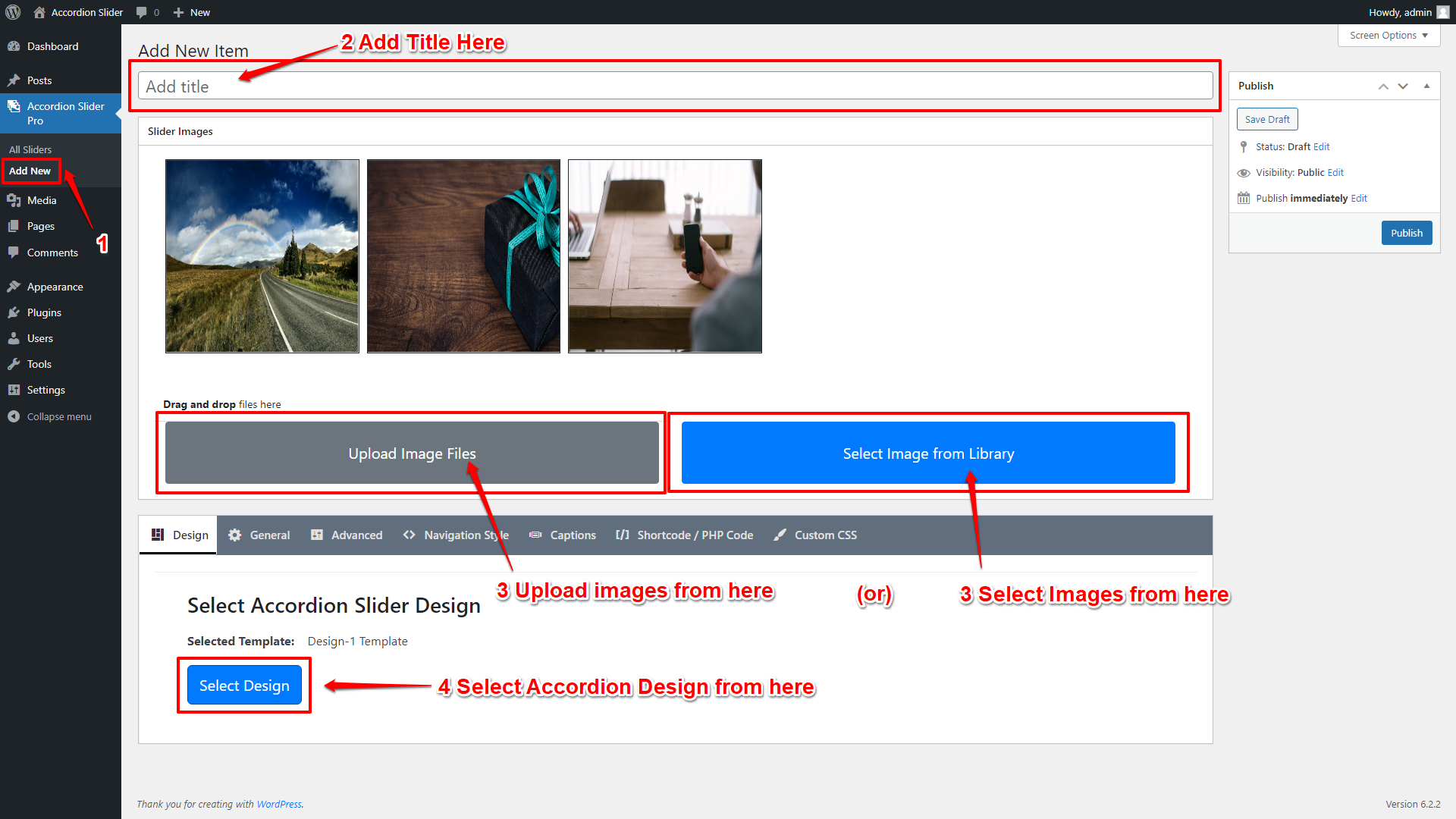 (1) Click on the Add New button.
(2) Type a Accordion Section Title.
(3) Upload Accordion Slider Images by choosing one of the option either uploading or selecting images from media.
(4) Select design by clicking Select Design button.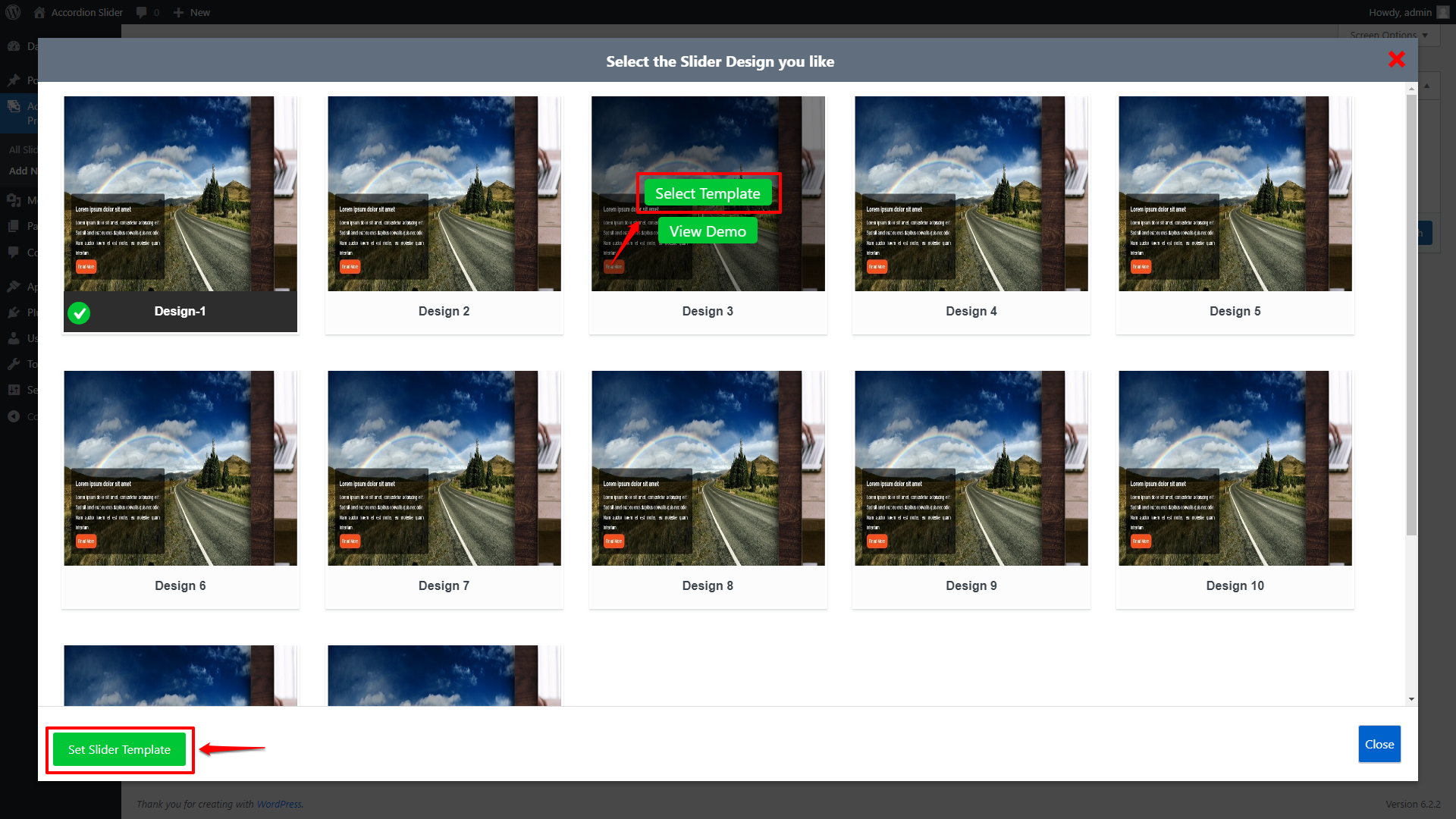 (5) Choose a design from → 12 Pre-designed layout then Click on Select Template button of selected design.
(6) Click on Set Slider Template.
(7) And then Click on → Publish and you will find a Shortcode in the right side area.
(8) Copy and Paste the Shortcode to your post/page or anywhere on your site.